Medical Assistant

Lincoln Tech's Medical Assistant training schools can help launch your career in the healthcare field
16% Job Growth
Projected Nationwide for Medical Assistants between 2021 and 20311
Medical Assistants play a crucial role in helping doctors treat patients. Training in Lincoln Tech's Medical Assistant programs helps you build hands-on skills through experience that also prepares you to sit for the Registered Medical Assistant (RMA) exam offered by the American Medical Technologists (AMT).
Class schedules make it convenient to plan for a new career while keeping the commitments you already have. That type of convenience is just one of the many reasons training at Lincoln Tech for a Medical Assistant career makes sense.
Medical Assistant Training Program Highlights
Our schools are equipped with medical labs featuring EKG machines, injection simulators, auto claves, lung function tests and more.
You'll learn how to take vital signs, read and update charts, apply surgical dressings and practice phlebotomy tasks like specimen collection and lab testing.
Test the skills you gain in class on simulation manikins that you'll "treat" for ailments.
Doctor's Office Classrooms (DOCs) fully simulate a professional healthcare office, from Reception to exam rooms.
You'll receive hands-on instruction in digital technology including hardware, software and word processing.
Take advantage of a Blended Learning curriculum that allows you to complete some of your coursework at home and optimize your time on campus.
---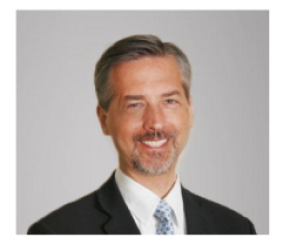 Osmosis Interviews CEO Scott Shaw About Blended Learning
Scott Shaw is interviewed by educational entrepreneur Shiv Gaglani, CEO and founder of Osmosis, a sophisticated online platform that helps educate the people of the world about health and well-being. The interview focuses on how Lincoln Tech has developed a highly-efficient and effective way to train health technicians through a unique blended learning curriculum.
Read or listen to the Interview
---
Healthcare Training Beyond the Classroom
A clinical externship for Medical Assistant training can place you in a healthcare setting where you'll gain real-world practice before your job search even begins. Careers for medical assistants can be found in doctors' offices, public and private hospitals, ambulatory healthcare services, state and local agencies and more.
Join a field where compassion thrives. Medical Assistant training opens the door to a variety of career options, and Lincoln's instructors and staff will help you get there.
1 National Center for O*NET Development. National Employment Trends: 31-9092.00 - Medical Assistants. O*NET OnLine. Retrieved February 15, 2023, from https://www.onetonline.org/link/localtrends/31-9092.00
Campuses that currently offer training in this program area are listed below, as well as links to exact program informational fact sheets: