Dental Assistant School

Nationwide Demand for Dental Assistants is Projected to Grow 8% by 2031*
Lincoln Tech's Dental Assistant Schools teach you how to provide service with a smile to dental patients. Dental Assistants ensure procedures are performed smoothly, efficiently and comfortably.
Dental Assistant training prepares students to sit for the Radiation Health and Safety (RHS) and Infection Control (ICE) portions of the Certified Dental Assistant (CDA) exam. Through our program, students receive a well-rounded foundation in Dental Assisting.
Highlights of Dental Assistant Training
Practice Dental Assistant training using a dental simulator called a Typodont.
Learn to master safety measures, take impressions, process X-rays and manage a dental operatory.
Develop proper chair-side techniques to assist dentists performing dental restorations, periodontics, oral surgery, as well as orthodontic and reconstructive procedures.
Students will be introduced to the business of operating the dental office, including business communication, and financial management.
Learn dental lab and sterilization procedures.
Take advantage of our Blended Learning curriculum that allows you to complete some of your coursework at home and optimize your time on campus.
Take part in a clinical internship and work with patients under the supervision of a licensed dentist.
---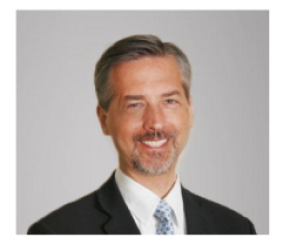 Osmosis Interviews CEO Scott Shaw About Blended Learning
Scott Shaw is interviewed by educational entrepreneur Shiv Gaglani, CEO and founder of Osmosis, a sophisticated online platform that helps educate the people of the world about health and well-being. The interview focuses on how Lincoln Tech has developed a highly-efficient and effective way to train health technicians through a unique blended learning curriculum.
Read or listen to the Interview
---
What our Dental Assistant School has to offer you
Lincoln's hands-on Dental Assistant training program puts the tools you need to succeed in your hands. You'll get a true feel for working in simulated dental settings during class. This means you'll be doing the things a Dental Assistant does even before you start your first job.
As a Dental Assistant, you're not just a team member – you're an advocate for proper dental care, and you can impact the wellness of the patients you serve. You're the smiling and friendly face that people come to know at the dentist's office.
Important information about the educational debt, earnings, and completion rates of students who attended this program can be found at our consumer information page.
* National Center for O*NET Development. New Jersey Employment Trends: 31-9091.00 - Dental Assistants. O*NET OnLine. Retrieved February 15, 2023, from https://www.onetonline.org/link/localtrends/31-9091.00?st=NJ&g=Go.
Campuses that currently offer training in this program area are listed below, as well as links to exact program informational fact sheets: