More than 1 million
openings projected nationwide by 2026*
A career as a Patient Care professional can be a valuable first step into the healthcare industry.  Lincoln's Patient Care Technician and Patient Care Associate training programs are designed to help you build the skills and experience you need to begin a career where you're changing the lives of your patients.
As a Lincoln student, you'll gain the entry-level knowledge and clinical skills needed by Patient Care practitioners in hospitals, surgical centers, rehabilitation facilities, and a wide range of other healthcare settings.  You'll learn why Patient Care Technicians and Associates are integral members of healthcare teams, and you'll practice working with doctors, nurses, and other healthcare professionals to oversee and monitor patients.
Patient Care professionals have hands-on responsibilities such as taking and interpreting vital signs, collecting specimens and ensuring patient comfort. In addition, they are trained in phlebotomy and electrocardiography fundamentals.
If you're already a Certified Nursing Assistant, training to earn Patient Care certification is a smart way to increase your "marketability" to potential employers by building on the skills you already possess.  Graduates of Lincoln's program are eligible to sit for several certification exams, including EKG Technician, Phlebotomy Technician, AHA Basic Life Support for Healthcare Provider, and Certified Patient Care Technician.
Highlights of Patient Care Training
Learn Phlebotomy essentials such as proper blood collection and testing procedures.
Perform student-to-student practice blood draws to perfect your technique.
Receive hands-on instruction in performing standard 12-lead electrocardiographies (EKGs).
Learn to perform CPR — a skill that is valuable inside and outside of your profession!
Pursue Basic Life Support certification from the American Heart Association.
Master the intricacies of tending to the integumentary and circulatory systems, wound care, ostomy care, pressure ulcer prevention, and treatment of diabetes.
---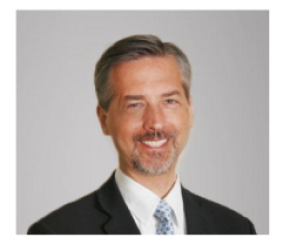 Osmosis Interviews CEO Scott Shaw About Blended Learning
Scott Shaw is interviewed by educational entrepreneur Shiv Gaglani, CEO and founder of Osmosis, a sophisticated online platform that helps educate the people of the world about health and well-being. The interview focuses on how Lincoln Tech has developed a highly-efficient and effective way to train health technicians through a unique blended learning curriculum.
Read or listen to the Interview
---
Training programs for Patient Care careers in New Jersey
Patient Care Technician - Available in Iselin, NJ, Moorestown, NJ, and Paramus, NJ: In addition to the standard healthcare support courses in anatomy and physiology, EKG and BLS procedures, phlebotomy and others, this program also adds computer and information literacy instruction along with a 90-hour clinical experience at the end of your training.
As a Patient Care professional you'll have a profound effect on the recovery of the people you care for.  Our hands-on training programs are your path to a world of new opportunities – where you can build a bright and successful future your caring, compassionate nature.
* Career growth projections can be found at careeronestop.org for the years 2016-2026. Ranks reflect comparisons among 48 continental U.S. states. Salary information is based on median salary information collected for the year 2017. Data is current as of September 30, 2018.
Important information about the educational debt, earnings, and completion rates of students who attended this program can be found at our consumer information page.
Campuses that currently offer training in this program area are listed below, as well as links to exact program informational fact sheets: