Medical Assisting Technology
Train to become a multi-functional healthcare office practitioner while you prepare to sit for the Registered Medical Assistant (RMA) certification exam. Medical Assisting Technology adds to your professional credentials by awarding an Associate in Specialized Technology Degree upon completion – you'll have patient-focused skills centered on compassion, and administrative skills to keep medical offices running smoothly.
Medical Assistant Technology Training Program Highlights
Earn your Associate in Specialized Technology Degree in 1 to 2 years, depending on the schedule you select.
Computerized simulation manikins are used to teach students how to "treat" ailments.
Doctor's Office Classrooms (DOCs) simulate real-life, professional medical offices from the reception area to examination rooms.
Learn how to document patient exams and diagnoses in electronic medical records, with an emphasis on privacy and security.
Practice patient preparation by taking vital signs and history, master injection techniques and sterilizing procedures, and learn how to properly don sterile gloves.
Become computer-savvy in electronic health record and billing software.
---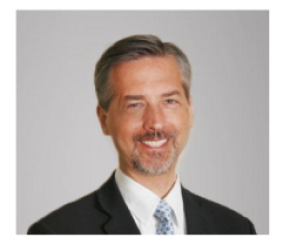 Osmosis Interviews CEO Scott Shaw About Blended Learning
Scott Shaw is interviewed by educational entrepreneur Shiv Gaglani, CEO and founder of Osmosis, a sophisticated online platform that helps educate the people of the world about health and well-being. The interview focuses on how Lincoln Tech has developed a highly-efficient and effective way to train health technicians through a unique blended learning curriculum.
Read or listen to the Interview
---
Medical Assistant Technology Jobs After Graduation
Medical Assistant Technology program graduates are qualified to work as Medical Office Assistants, EKG Technicians, Phlebotomy Technicians, Unit/Ward Clerks in hospitals, Claims Examiners, Adjusters/Processors for insurance companies or anywhere a healthcare support professional is needed. And you're not just limited to doctor's offices - podiatrists, chiropractors, optometrists and other health specialists need Medical Assistants, too.
The world of medicine is always seeking qualified Medical Assistants. There's no better time to earn your degree at a Medical Assistant school like Lincoln Tech.
Important information about the educational debt, earnings, and completion rates of students who attended this program can be found at our consumer information page.
Campuses that currently offer training in this program area are listed below, as well as links to exact program informational fact sheets: