Campus Spotlight:  Mahwah, New Jersey
June 20, 2018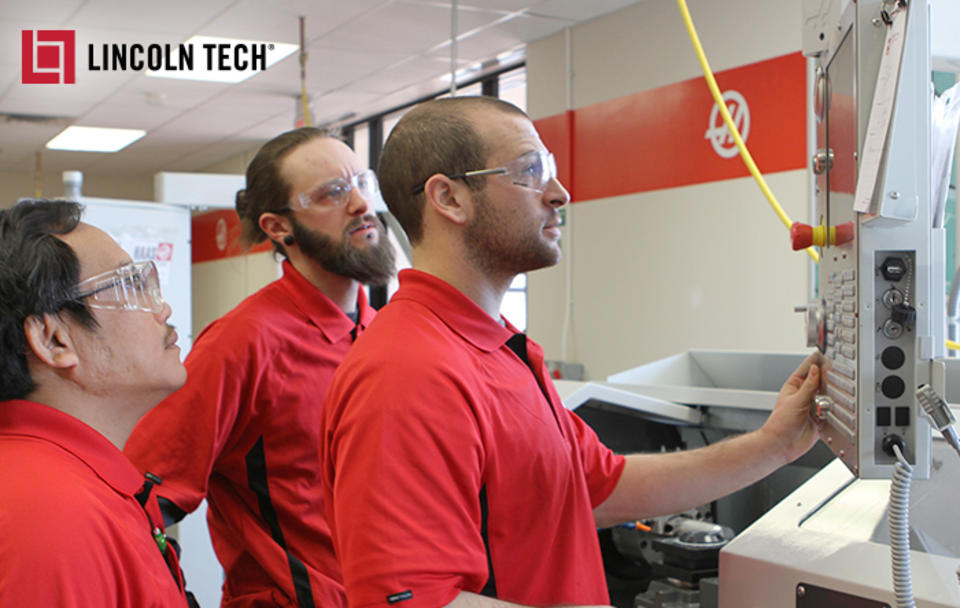 When top manufacturers and national organizations partner with a career training school, it's a safe bet that the school has a track record for excellence.  Lincoln Tech's Mahwah campus has been building that record for more than 25 years!  With exceptional job placement rates for graduates, and partnerships with Audi, Chrysler, Volkswagen, and Haas Automation Inc. – not to mention a unique, exciting program run in conjunction with NASA – Lincoln Tech Mahwah has earned a reputation for launching careers that lead to brighter futures across northern New Jersey and upstate New York.
Our campuses are #1 in New Jersey for graduating manufacturing professionals, auto technicians, electricians, and HVAC professionals*.  Whether you train in our fully-functioning auto bays, the energy efficient "Green House" facility (HVAC), the indoor "Smart House" (Electrical and Electronic Systems Technology), or the Haas Technical Education Center (Computer Numerical Control Manufacturing), you'll build hands-on skills with equipment that gives you a real feel for life as a professional in your chosen industry.  The tools of the trade will put your future in your hands – literally!
Why is Lincoln Tech Mahwah so popular for students seeking out new career paths?
Things to Know About Lincoln Tech in Mahwah
Opportunities await:  In the next 10 years, there are more than 50,000 jobs projected to open across New Jersey and New York in fields you can train for at Lincoln Tech!**
Prime real estate:  The school's proximity to Route 17, Route 23, Route 46, Route 287, and other major highways means there's plenty of local auto dealerships looking for new technicians.  Bergen County and many parts of upstate New York are also "hot spots" for computerized manufacturing facilities building components for the healthcare, automotive, and electronics industries!
Meeting a need:  Budget cuts have forced many school districts around the country to eliminate traditional "shop" classes like auto and machining from their high school curricula.  Lincoln Tech Mahwah has stepped up to help keep career-minded students on track by pioneering a "share program." Students from participating high schools come to campus for classes that give them a head start on the road to a career after graduation!
"Star" Power:  The campus has hosted representatives from NASA, including astronaut Mark Polansky, as part of its cooperative program with the space organization's HUNCH initiative.  The program gave Lincoln Tech students the chance to use CNC equipment to build components for storage lockers that were then sent to the International Space Station!
A winning hand:  With the highest placement rate in the country for graduates of the Audi Education Partnership program, Lincoln Tech Mahwah was awarded an R8 from the manufacturer.
A global reach:  The campus has hosted delegates from South Korea, Australia, and China in recent years interested in learning more about the school's program and curriculum.
Community commitment:  The campus hosts a bake sale every Fall to raise money for Breast Cancer Awareness, and each Veterans Day active servicemen and women are invited to take part in a flag replacement ceremony and lunch.
Schedule a campus tour today and learn how Lincoln Tech Mahwah can help you put your potential to work! Our campus is easy to reach with plenty of convenient shopping and dining options right nearby.
* Based on IPEDS (Integrated Postsecondary Education Data System) data collected for 2015 graduates.
** Source: careeronestop.org, for the years 2014-2024.