Medical Coding and Billing Jobs: Train in Jersey, Earn More in Jersey!
February 11, 2019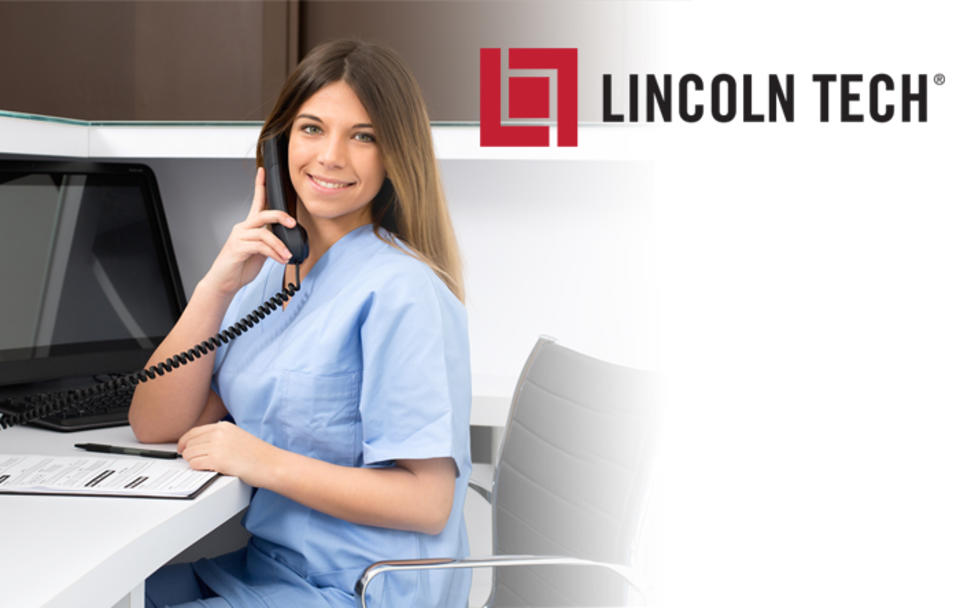 It's time to explore medical coding and billing jobs in New Jersey – where the pay rate is the highest in the country*!
Good: starting a career in the fast-growing healthcare industry.
Better: when that career doesn't involve handling blood or working with needles.
Best: when you start that career in the state that offers the nation's highest pay rate for that field!
The healthcare industry is constantly evolving, and there's an ongoing need for trained, skilled employees who can keep up with changes in insurance regulations.  Enrolling in Lincoln Tech's Medical Coding and Billing  training program will help you build the skills you need to enter this in-demand field.  And the best part is that you'll train and connect with hiring managers in northern New Jersey – the state with the nation's highest average pay rate for coding and billing professionals!
"According to our hiring partners, our graduates are well-prepared when they leave Lincoln Tech," says Monique Brathwaite, Lead Allied Health Instructor at Lincoln Tech in Paramus, NJ.  "The competitive salaries [in New Jersey] are largely due to the demand for coders.  There are also a number of people in the field retiring or moving out of state.  Because of this, employers are willing to pay for a skilled, certified Medical Coder & Biller."
Median pay rates for experienced coding and billing professionals average more than $27/hour in New Jersey.  That's more than 50% higher than the national average!  Even entry-level pay rates are tops in New Jersey, averaging more than $16/hour.* Combined with New York, the two states are projected to add nearly 10,000 positions in coding and billing by 2026*.  Add it all up, and you'll see a career in this field is an excellent way to enter the exciting, fast-paced world of healthcare.
Start by exploring Medical Coding and Billing jobs training at Lincoln Tech in Paramus, NJ!
Medical Coding and Billing Jobs Demand Specialized Skills
As a medical coding and billing specialist, you'll process and maintain important medical records to keep hospitals, clinics, and private medical practices running smoothly.  These back office roles don't require hands-on time working with bodily fluids or handling needles, making them perfect fits for anyone who's not a fan of blood.  And you'll have the satisfaction of knowing you've impacted the lives of patients every day by making sure insurance claims are processed quickly and correctly.
Lincoln Tech's training program for this field gives you the chance to practice what it's like running a medical office.  You'll learn to transcribe medical reports, submit insurance claims, bill customers, process payments, answer calls and make appointments.  Specialized medical coding & billing software – the standard used in medical practices around the country – will introduce you to International Classification of Diseases (ICD) coding.  You'll also prepare for the American Health Information Management Association (AHIMA) Certified Coding Associate (CCA) exam – your final step toward qualifying for coding and billing jobs after graduation.
The administrative side of healthcare is changing by the day, and that can mean incredible career opportunities if you've got the right skills.  You can become an in-demand professional on the leading edge of industry developments and new government regulations.  Start by enrolling for Medical Coding and Billing training at Lincoln Tech!
* Career growth projections can be found at careeronestop.org for the years 2016-2026.  Ranks reflect comparisons among 48 continental U.S. states.  Salary information is based on median salary information collected for the year 2017.  Data is current as of September 30, 2018.