Massachusetts is
one of the top states
for Medical Office Assistant pay rates*
Medical Office Assistants, also known as Medical Secretaries, are some of the most in-demand healthcare support professionals in the country today*. These uniquely-skilled specialists practice patient-focused healthcare while keeping offices organized and efficient. As a Medical Office Assistant, you'll experience the rewarding aspects of working with patients but without hands-on clinical patient care responsibilities.
In Lincoln's Medical Office Assistant training program, you will develop skills to become the "go-to" person when it comes to maintaining the day-to-day tasks in a healthcare setting. You'll make sure patient records and files are organized, and office procedures run smoothly.
Medical administration training takes place in simulated medical settings, with emphasis on industry-standard electronic medical records software and Microsoft Office.
Learn to document patient exams, diagnoses, disorders and coding.
Become familiar with International Classification of Diseases (ICD) coding guidelines, and conventions.
Complete administrative courses focused on the organizational side of being a Medical Office Assistant, which includes processing insurance claims, handling payments, scheduling appointments and coordinating laboratory procedures.
Take advantage of a Blended Learning curriculum that allows you to complete some of your coursework at home and optimize your time on campus.
Experience what it's like to work in an actual doctor's office, insurance company or billing center through an Administrative Externship.
---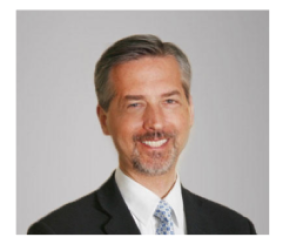 Osmosis Interviews CEO Scott Shaw About Blended Learning
Scott Shaw is interviewed by educational entrepreneur Shiv Gaglani, CEO and founder of Osmosis, a sophisticated online platform that helps educate the people of the world about health and well-being. The interview focuses on how Lincoln Tech has developed a highly-efficient and effective way to train health technicians through a unique blended learning curriculum.
Read or listen to the Interview
---
Career Opportunities with Medical Office Assistant Training
Lincoln Tech's Medical Office Assistant training broadens job opportunities for graduating students in medical and healthcare settings. You can pursue a career in hospitals, physician's offices, ambulatory healthcare services, insurance companies, laboratories and more. Gain the medical administrative training doctors look for to keep their practices organized. 
* Career growth projections can be found at careeronestop.org for the years 2016-2026. Ranks reflect comparisons among 48 continental U.S. states. Salary information is based on median salary information collected for the year 2017. Data is current as of September 30, 2018.
Important information about the educational debt, earnings, and completion rates of students who attended this program can be found at our consumer information page.
Campuses that currently offer training in this program area are listed below, as well as links to exact program informational fact sheets: