Medical Coding and Billing
9% Job Growth
Projected Nationwide for Medical Coding and Billing Specialists by 20301
Do you want to work in the Healthcare industry, but aren't the biggest fan of needles and blood? A career in Medical Coding and Billing is just what you need! Specialists in this field perform administrative tasks crucial to keeping records organized and up-to-date. This role calls for technical know-how, but doesn't come with the responsibility of treating patients. At Lincoln Tech's Medical Coding and Billing schools, you'll receive specialized instruction on the tasks you'll perform daily as a medical billing and coding professional.
---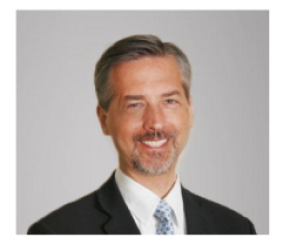 Osmosis Interviews CEO Scott Shaw About Blended Learning
Scott Shaw is interviewed by educational entrepreneur Shiv Gaglani, CEO and founder of Osmosis, a sophisticated online platform that helps educate the people of the world about health and well-being. The interview focuses on how Lincoln Tech has developed a highly-efficient and effective way to train health technicians through a unique blended learning curriculum.
Read or listen to the Interview
---
As part of our curriculum, students practice critical tasks, learn how to use industry software and build other specialized skills so they are prepared to sit for the American Health Information Management Associating (AHIMA) Certified Coding Associate (CCA) exam upon graduation.
Medical Coding & Billing Specialist Training Highlights
Practice what it's like to run an office – from making appointments, taking phone messages, transcribing medical reports, submitting insurance claims and other essential skills.
Train on specialized medical coding & billing software used in healthcare offices and learn International Classification of Diseases (ICD) coding.
Learn from instructors with relevant field experience, some of whom may be Certified Professional Coders (CPC), Certified Coding Associates (CCA), Certified Billing and Coding Specialists (CBCS) and AHIMA professionals.
With hands-on Medical Coding and Billing training delivered by industry-experienced teachers in simulated medical settings, you can take your newly acquired skills and pursue jobs in health departments, medical and surgical supply firms, insurance companies, collection agencies, chiropractic practices or other medical office settings. Put your potential to work by training for a "back office" healthcare role that's growing in demand around the country.
1 National Center for O*NET Development. National Employment Trends: 43-6013.00 - Medical Secretaries and Administrative Assistants. O*NET OnLine. Retrieved February 22, 2022, from https://www.onetonline.org/link/localtrends/43-6013.00
Important information about the educational debt, earnings, and completion rates of students who attended this program can be found on our consumer information page.
Campuses that currently offer training in this program area are listed below, as well as links to exact program informational fact sheets: