NASA Hunch & Lincoln Tech Celebrate Their Partnership
June 13, 2016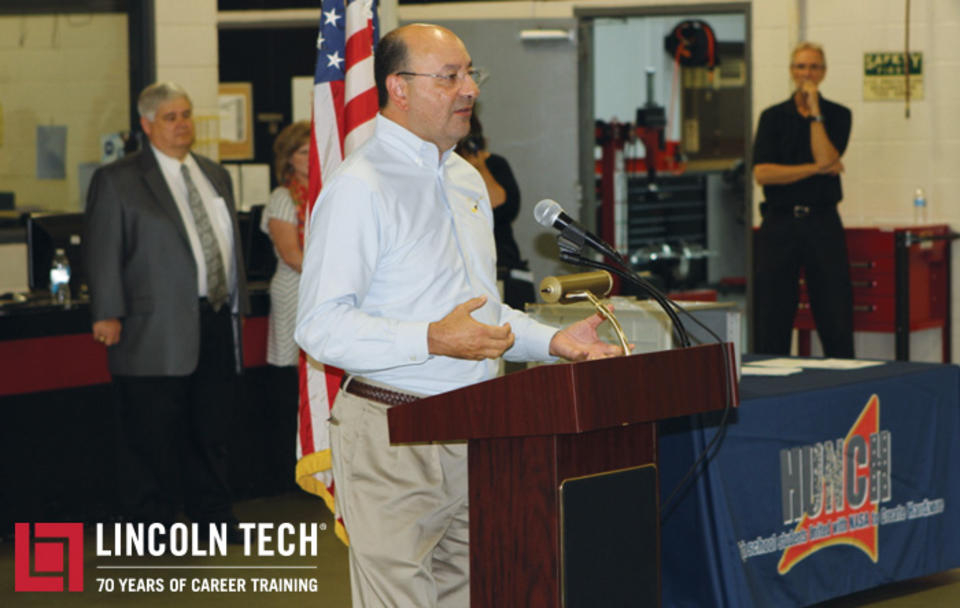 In February, Lincoln Tech announced a partnership with the NASA Hunch program (High School students United with NASA to Create Hardware). As part of the partnership with NASA, students in the CNC program would help to create parts such as studs, nuts and bolts for a specially designed NASA storage locker that will eventually be used on the International Space Station.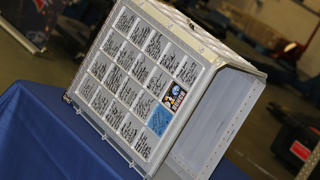 Recently, Lincoln Tech and NASA celebrated the end of the first year of the partnership, alongside students from 6 states whose high schools also were part of the program. One of the esteemed guests from NASA was New Jersey born astronaut, Mark Polansky. Polansky, came to recognize these students and tell inform them of just how important the work they are doing is. "There's always these kinds of comments about how manufacturing is on the decline," said Polansky. "To see kids that want to go into this field is really, really critical."
NASA Hunch Pushes Students to Careers in CNC
Stacy Hale, founder of HUNCH, agreed with the need for more students to show interest in the machining field. "The fact that the average machinist today, their age is 56 and if we don't promote machining in the United States, it's something that we will lose." Hale added, "if we lose the ability of the machining in the United States, we're not going to be able to build spaceships anymore."
Hale described the Hunch program as a "unique opportunity" because students are able to receive hands-on experience, while NASA receives much-needed hardware. These storage lockers are going to be used to hold experiments & research for scientists all around the world. Once at the International Space Station, "we will learn more about what it means to live in a micro-gravity free environment."
As part of the partnership, NASA provides the materials, equipment, mentoring and quality inspection oversight during the fabrication of the hardware for the locker. This gives the students incredible resume building, hands-on experience that they can bring to the workplace upon graduation. The NASA Hunch program has now made over 160 items that have gone to the International Space Station.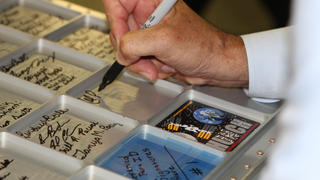 The students and former Astronaut Mark Polansky are now officially tied together. Polansky signed the locker, after speaking with the students. His signature joins the dozens of other signatures by students who helped build it.
Though the partnership between Lincoln Tech and NASA originally started at only the Mahwah campus, the program has also officially launched at the Grand Prairie campus in Texas.