How to Become an HVAC Technician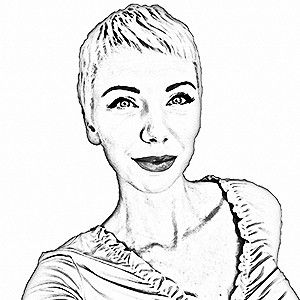 By:
Published:
If you want an exciting opportunity for hands-on work in an in-demand industry, then becoming an HVAC Technician could be for you. The heating, ventilation, and air conditioning field is more than just fixing air conditioners and refrigerators. It requires technical skills, customer service skills, problem-solving skills, physical skills, and people skills. And with the HVAC field projected to have 400,000 job openings by 20311, employers are going to be looking for people with the right skills. With a technical school like Lincoln Tech, becoming an HVAC Technician is easier than you think. To enter the workforce as an entry-level HVAC Technician you will want to acquire and master these essential skills to handle day to day tasks such as trouble-shooting, equipment installations and replacements, dealing with customers, and more.
Technical Skills
Customers and employers both expect HVAC Technicians to be technically skilled in their profession. Many technicians choose to acquire formal training and certifications through an accredited institution such as Lincoln Tech. With formal training and practical experience, you will learn the essential skills needed to be successful in your HVAC career. Lincoln Tech trains HVAC program students in classrooms with labs that are equipped with walk-in freezers, household furnaces, central air conditioning systems and facilities that simulate duct work. Working in a real life environment prepares you for real world challenges.
You will learn the installation and repair of refrigeration, heating, & cooling, mechanical and electrical control systems for both residential homes and commercial buildings. In addition, you will receive instruction in energy efficiency, renewable energy, as well as energy conservation practices, energy auditing techniques and system performance verification of heating and cooling equipment. In your training as an HVAC Technician, you will also learn to master the 7 most commonly used tools in the HVAC industry. You will use these tools throughout your training and into your career.
Along with technical skills, you will also need physical strength to be able to lift heavy equipment. You will also want to be computer savvy, as much of your documenting and scheduling will be on a computer.
Customer Service Skills
The HVAC industry is 100% about people involvement; therefore, an HVAC Technician's customer service skills are a critical part of the job. You will want to be friendly and very professional with your customers and even your co-workers. You will likely be working on-site at a client's home or at a local business, and you will be a direct representation of your company and its values. Kindness and ethical behavior will go a long way for you and the company you work for. Listen to your customers to understand their concerns and needs. Being professional, polite, and honest to your clients will create faithful customers and help build a clientele through confident experiences. If you respect your client's homes, offices, and requests, you will also gain a better relationship with them. Honesty and open communication are everything. You will want to build great communication skills with both your customers and your co-workers and if you treat everyone you come in contact with as if they were your customer, you will see that respect and appreciation will follow.
Trouble-shooting and Problem-solving Skills
Along with the technical skills you will learn during your training as an HVAC Technician, you will need to possess the ability to trouble-shoot and solve problems on-demand. Most of the time, an HVAC Technician is not going to know exactly what the issue is when they arrive on site. A good HVAC Technician will be comfortable and relaxed under pressure. Along with asking your clients the right questions and checking the equipment to diagnose the problem, your job is to find the right solution for your customer. Being able to make the right decisions, on-site, will put your customers at ease while reassuring them that you know what you are doing. Honesty in every aspect is expected. Make sure you are giving your recommendations confidently and truthfully.
Time Management Skills
As important as the previous skills are to your career in HVAC, your ability to manage your time efficiently is just as vital. Being on-time to your company is just as important as being on-time to your client's call. If you are working on a job that allots you one hour to finish, you will need self-motivation to stay on track. If you are running behind on one job it will continue to snowball as the day progresses. You will want to be on-time for each job you have at a client's home or business. Some clients may cancel or need to reschedule due to their own scheduling conflicts or emergencies. So, being flexible and managing your own schedule is important as well. Being able to stay organized and self-motivated is a "soft-skill" that most HVAC Technicians need to be successful and will go a long way with your clients and in your career.
Certifications and Diploma
The U.S. Environmental Protection Agency (EPA) requires that all technicians who maintain, service, repair, or dispose of equipment, that could release refrigerants into the atmosphere must be certified2. This requires a special exam which Lincoln prepares its students for during their training. Once you graduate from Lincoln Tech's HVAC Technician program you will obtain your school diploma and your certifications from the EPA.
Day to day work life for an HVAC Technician is challenging, exciting, and fulfilling. Train with Lincoln Tech to earn your diploma and learn the essential technical and personal skills you need to enter the workforce as an entry-level HVAC Technician. In this fast-paced, in-demand career, you will deal with different situations, equipment, and people, day to day. This will challenge you to be the best HVAC Technician you can be, while teaching you vital new skills and the understanding you'll need to be successful and grow in your industry. If you love to be challenged, then this field is for you!
---
1 National Center for O*NET Development. National Employment Trends: 49-9021.00 - Heating, Air Conditioning, and Refrigeration Mechanics and Installers. O*NET OnLine. Retrieved January 19, 2023, from https://www.onetonline.org/link/localtrends/49-9021.00
2 EPA Certifications for HVAC Technician found at https://www.epa.gov/section608/section-608-technician-certification-0. Last updated on May 31, 2022. Retrieved January 19, 2023.
Originally published 10/15/2014. Article completely updated with new stats, references and content, and republished on 1/30/2023.