Q & A with Farzad Makarehchi of Darcars Auto Group
March 2, 2016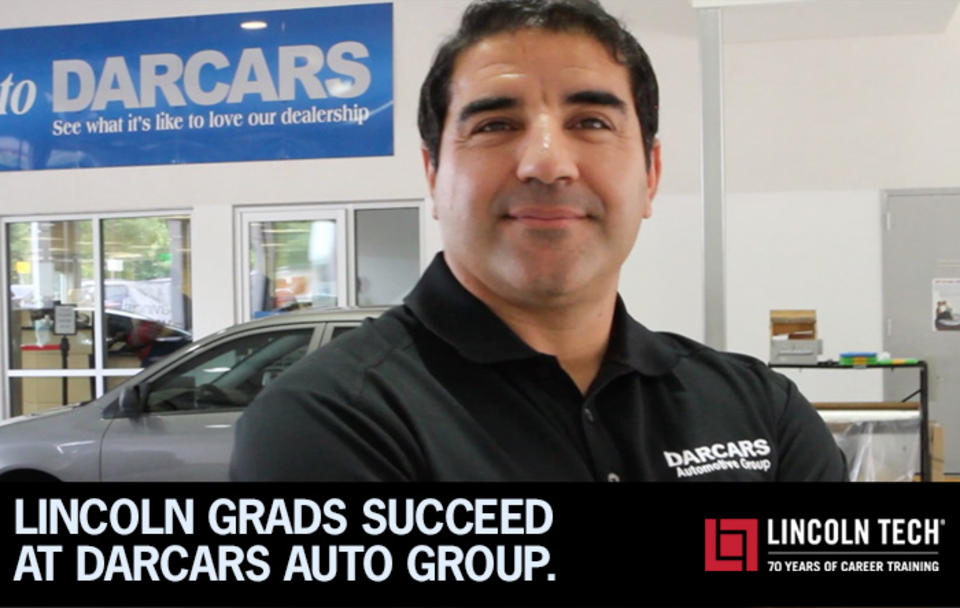 After 20-plus years working with Darcars Automotive Group, Farzad Makarehchi has seen lots of changes in the automotive industry. As the skills required become more technical, he knows he needs to become more selective about whom he hires. As the Corporate Technical Director, Makarehchi is able to apply those trends when looking for new employees. Because Darcars Auto Group and Lincoln Tech have worked together in the past, we wanted to understand why Makarehchi continues to see this thriving partnership as an opportunity for both parties.
Darcars Auto Group Interview
Lincoln: It's great to speak with you again, Farzad. What would you want people to know, first off, about the Lincoln Tech-Darcars relationship?
Makarehchi: When I see a Lincoln Tech application, it goes on the top of the pile. I tend to call them first and interview them first.
Lincoln: That's more than we could ever ask for.
Makarehchi: Well, over the past few years we have hired over two dozen Lincoln Tech graduates. Lincoln Tech provides a great foundation to start in the automotive industry. When graduates start with us, they have a good understanding of what's expected of a technician and they accelerate past the average person coming out of automotive school.
Lincoln: What do you think propels this difference among students?
Makarehchi: They have some skin in the game. They have invested time, energy and money in their education. We are looking for people to start a career and not be hesitant. We want them to know what they want to do. And Lincoln Tech students always seem to want to go the distance.
Lincoln: As the years go by, what is the most important issue to address within training for the industry?
Makarehchi: As technologies continue to change, we have to evolve and change with it. Cars are getting a lot more sophisticated, a lot more complex. And with that comes a new era of technician. We need guys who are engaged with technology and computer literate.
Lincoln: Do you think this shift toward higher tech will put people out of jobs?
Makarehchi: As long as we drive and people need their cars to get from place A to B, there is going to be a demand for people who can service, maintain and repair them when it comes down to it. So that demand for service techs keeps growing. And it's not going to slow down.
Lincoln: We very much value the opportunities you give to our graduates. It makes a world of difference knowing they are going to a place where they will continue to thrive.
Makarehchi: And I'm getting good, motivated, aggressive employees.
Lincoln: It's a win-win!
Get your own Automotive career in gear with a hands-on training program from Lincoln Tech!  Find a campus near you today!