How to Save Money on Energy Bills
January 7, 2016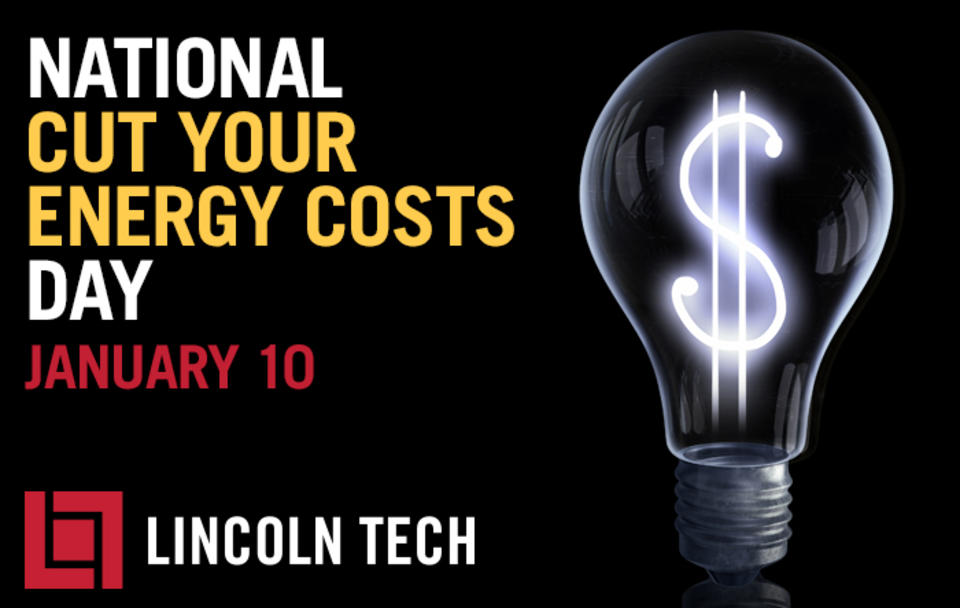 Take stock of your home on Jan. 10 and see where you can slash energy consumption on Cut Your Energy Costs Day. With a few simple steps and a little bit of education surrounding the inner workings of your home's HVAC and electrical systems, you'll see how to save money on energy bills.
Try these five tips to see noticeable results:
Weatherproof the house using caulk and weather stripping.
Switch out old light bulbs with the energy-efficient compact fluorescent bulbs.
Unplug items you are not using, such as phone chargers and laptops.
Upgrade to an Energy Star programmable thermostat.
Close the window blinds/curtains when it's very warm or extremely windy/cold.
How to Save Money on Energy Bills
It's not just about saving yourself some cash - cutting energy use is a boost to the environment as well. Rapid use of energy has contributed to an increase in pollution and depletion of natural resources. By lowering consumption, no matter how small the margin, you will be contributing to the protection of our planet.
Careers That Are Good For the Earth and Great For Your Future
Take your passion for the environment a step further and commit to a career helping to improve the energy efficiency of business, commercial settings and residences. Electrical or HVAC training at Lincoln Tech can get you moving in the right direction! With a career in either field, you will be able to help troubleshoot when systems aren't working efficiently and help put consumers back on a path of lower energy costs.
Many consumers are simply unaware of how much energy a malfunctioning electrical or HVAC system costs them. They will be amazed and grateful when they see the difference in their bills after a proper service. After completing the program, you will be able to confidently troubleshoot, install and service electronic equipment or temperature control HVAC systems using green technology.
There is a need for educated individuals who can inform the public of the energy black holes that are in their homes. With a high demand for information and an even higher demand for skilled professionals who can address each issue on the spot, you will be well on the way to cutting energy costs for others and building profits for yourself.