Healthcare jobs in Rhode Island offer excellent opportunities
April 8, 2019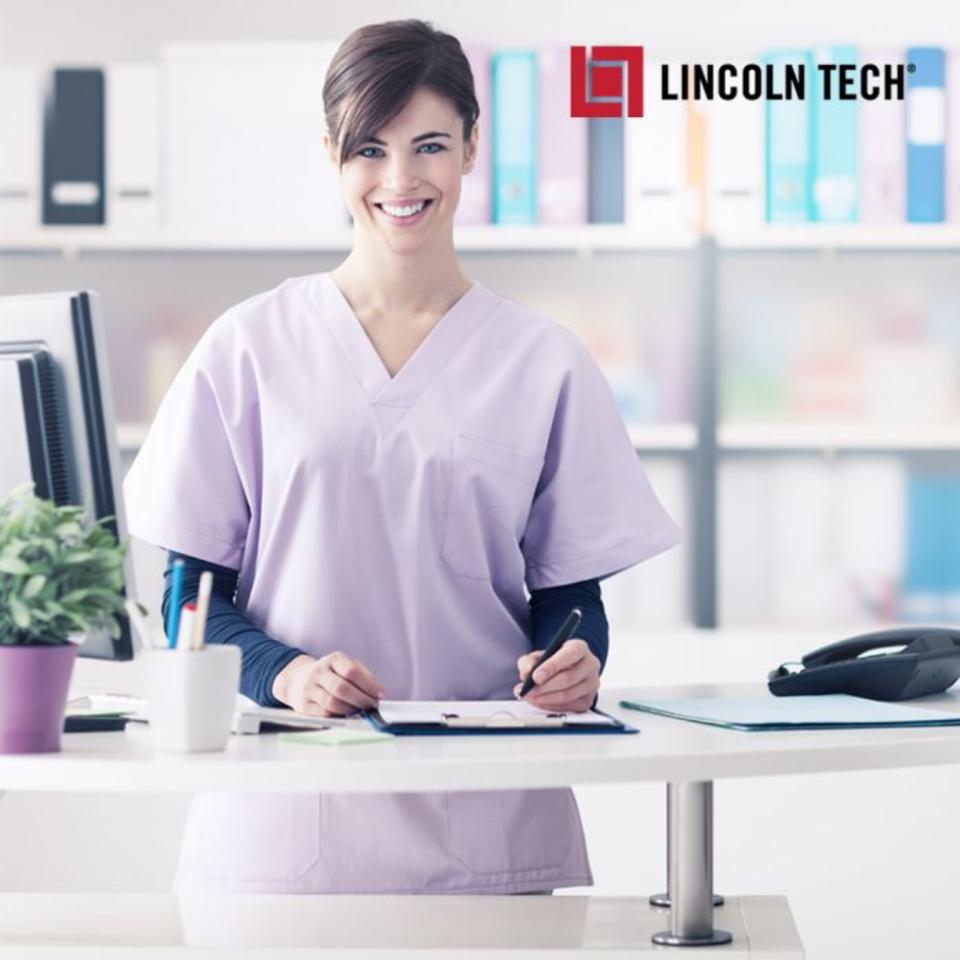 Pay rates, employment numbers point to growth in the Medical Office Assistant field
Patient care isn't the only way to break into an exciting, fast-paced career in the medical industry. Healthcare jobs in Rhode Island are on the rise, and that includes support roles for office administration. There are almost 3,000 Medical Secretaries projected to be needed in Rhode Island by 2026*, and Lincoln Tech's new Medical Office Assistant training program at the Lincoln, RI campus helps students build the skills needed to break into the field.
The titles "Medical Office Assistant" and "Medical Secretary" can be used interchangeably, as both imply the same important healthcare role: provide patients with a friendly, efficient office experience while keeping that office running smoothly and effectively. Medical Office Assistant training can help you begin a healthcare career that offers all of the rewarding aspects that come with patient interactions, but without hands-on clinical responsibilities.
Healthcare jobs in Rhode Island call for hands-on administrative skills
These careers can be especially appealing if you're someone who doesn't love the idea of working with needles, collecting lab specimens, and drawing blood. MOAs are needed to keep patient records and files organized, make sure insurance claims are processed correctly, and manage providers' office schedules.
To build the skills you need for a career in this field you can train at Lincoln Tech's Lincoln, RI campus and:
Learn to document patient exams, diagnoses, disorders and coding – including the widely-used International Classification of Diseases (ICD) system.
Practice working with industry-standard electronic medical records software.
Train to process insurance claims, handle payments, schedule appointments and coordinate lab procedures.
Experience life as a Medical Office Assistant firsthand with an Administrative Externship in an actual doctor's office, insurance company or billing center.
The time is right to start training for a career that offers a great introduction to the fast-paced healthcare industry. Take advantage of our newest training program in Lincoln, RI – call or visit the campus today!
* Career growth projections can be found at careeronestop.org for the years 2016-2026. Ranks reflect comparisons among 48 continental U.S. states. Salary information is based on median salary information collected for the year 2017. Data is current as of September 30, 2018.