Introduction to Information Security Added to CNST Program
December 11, 2018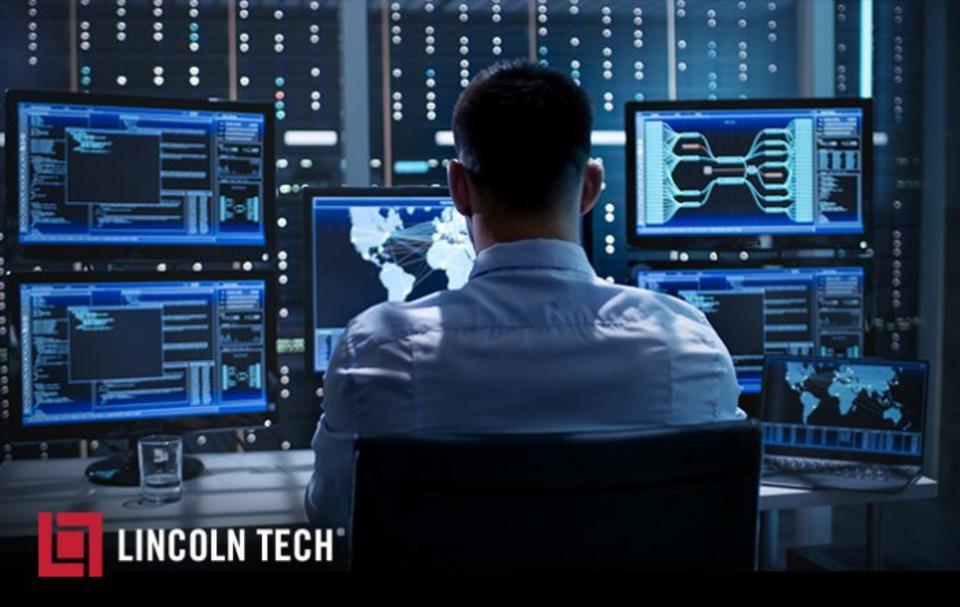 The evil villain in almost every new movie? The hacker. Interrupting service, stealing proprietary information, damaging hardware. The threat is real – not just in the movies. That's why Lincoln Tech recently added an Introduction to Information Security to the Computer and Network Support Technician (CNST) training program. Students enrolled in CNST at Iselin, NJ, Moorestown, NJ and Paramus, NJ will be able to learn how to recognize system vulnerabilities and increase protections.
An Introduction to Information Security Isn't the Only New Attraction.
Think outside the server. Cloud computing, the practice of using a network of remote servers hosted on the internet to store, manage, and process data, rather than a local server or a personal computer, now plays an important role in CNST training. Students can even access classes remotely.
At the NJ campuses, and soon to be available in the Philadelphia area, students not only get a laptop (to keep after graduation) they also get a subscription to ITPro TV. This amazing online resource for tutorials, virtual labs, live and on-demand training videos and updated daily content will prove invaluable during training and beyond.
CompTIA Certifications – Don't Leave School without Them!
CompTIA certifications validate your knowledge and skills while making you more marketable. Many hiring managers put prospects with CompTIA certifications at the top of their lists. As part of the CNST program, students can try to attain three CompTIA certifications:
IT Fundamentals - helps determine if students have a competency for IT and if it's a good career choice.
A+ Certification - the industry standard. A+ Certified Techs are ready to troubleshoot problems, manage networks and operating systems and master the operations learned in CNST training.
Network + Certification – ensures that IT Professionals can design and implement networks, including security, standards and protocols.
If the thrill of learning about cyber security, the challenge of achieving CompTIA certifications and more gets you eager to train as a CNST Tech, reach out to a campus near you.