Lincoln Tech and Mopar CAP's Latest Partnership
November 30, 2018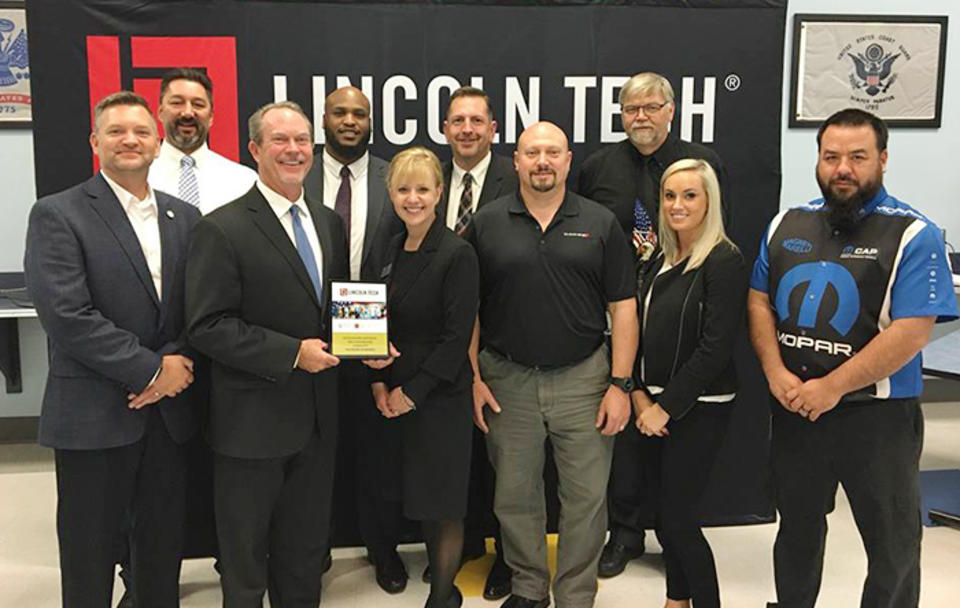 Lincoln Tech's Denver campus will officially launch Chrysler's Mopar Career Automotive Program (CAP) in January of 2019. This innovative and mutually-rewarding partnership provides Automotive Technology students the opportunity to build Chrysler-specific career skills and get connected to Chrysler, Dodge, Ram, Jeep and Fiat dealerships across the country when they graduate. "We are extremely excited about this new offering and would like to thank everyone who made it happen," offers Ken Phipps, Director of Career Services at Denver. "After more than a year of planning, it's great to see the time has come to get started training the next generation of Mopar CAP techs."
Mopar CAP Training Can Lead to Jobs Across the Country
After completing their first module of the program, students are given a Chrysler training number that tracks their progress throughout their program. The students' information is entered into a nationwide dealer network, which is a joint partnership between FCA (Fiat Chrysler Automobiles) and CareerBuilder. Dealers from all over the United States will then be able to access information about current Lincoln Tech students, along with their resumes. On the flip side, students in the program are able to see job openings at Chrysler dealerships across the country as well.
Dealers are Just as Excited as Future Students.
FCA Dealerships in the Denver area are very excited to have access to Lincoln Tech graduates who have been trained on their vehicles.  To help launch the initiative, eleven different local dealerships committed thousands of dollars to pay for membership with NC3 (National Coalition of Certification Centers).
To help build excitement and help recruit future Mopar CAP training graduates, participating dealerships have access to programs that allow them to purchase tool boxes and tools for their employees at discounted rates - a great way to boost retention. They can offer their techs the opportunity to keep the tools after they have been employed for a certain amount of time.
Lincoln Tech's Mopar CAP partnership is proof that today's top automotive brands know they can turn to Lincoln for skilled, experienced and confident technicians. If you're looking to turn your passion into a career working on Chrysler vehicles, the Denver campus is ready to help you get started!