Campus Spotlight: Shelton, CT
August 21, 2018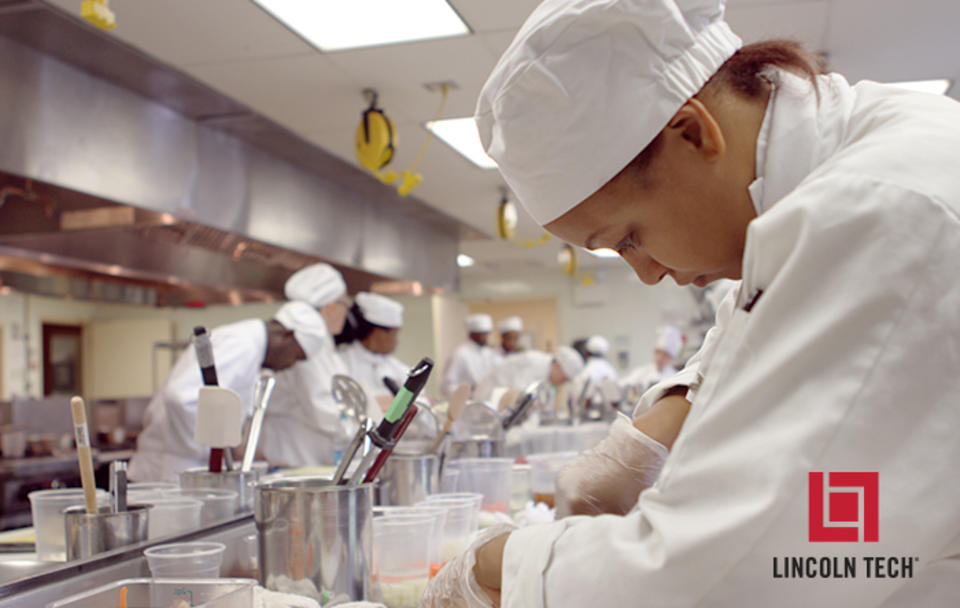 Smaller classic New England towns like Shelton, which lies between Bridgeport and New Haven, offer excellent career opportunities. An ideal place to get the hands-on training you need to succeed – as a chef, medical assistant, practical nurse, electrician and more.
Lincoln Tech is committed to serving each student with personal attention and guidance on the path to a bright career. Lincoln's Shelton campus consists of two schools:
Lincoln Technical Institute – for students seeking career training in healthcare and skilled trades.
Lincoln Culinary Institute – for students interested in pursuing a career in Culinary Arts or International Baking and Pastry.
At the Shelton campus, students gain practical, career-intensive skills to help them prepare for the jobs of their dreams in real-life settings:
"Green Energy" workshops allow students pursuing Electrical and Renewable Energy Technology careers to get hands-on training on wind, solar and fuel cell applications.

Real-life clinical classrooms allow students to get industry-specific practice for fields like Medical Assisting, Practical Nursing and Patient Care.

Industry-specific commercial kitchens run by master chefs help students practice cooking and baking techniques to ready them for exciting careers in the food service industry. At Lincoln, cooking isn't just something you do – it's an exploration of ingredients and flavors from around the globe to create works of art, with plates as your canvas.
Connecticut is expected to add thousands of jobs over the next 10 years*. This is an ideal time to start on a new career path as hiring managers are searching for candidates with the right skills and necessary training to fill their open positions. Here are just a few reasons why Lincoln Tech's Shelton campus has everything you need to put your potential to work:
Things to Know About Lincoln Tech in Shelton
 The worlds of culinary, healthcare and electrical technology come together Lincoln Tech and Lincoln Culinary Institute allow you to pursue your dreams, whether it's to cook masterful dishes, share TLC in healthcare, or advocate for Green Technology.
All the right people.  All the right places. Take advantage of all the connections and partnerships Shelton has with local companies. Top employers include Black Rock Yacht Club, Eli's on Whitney, The Common Bond Market, Cheesecake Factory, Abbott Terrace Health Center, AFC Urgent Care, All Pointe Care, Benchmark Senior Living, Physicians for Women, All Brite Electric, Canine Company, 203 Urgent Care, Bridgeport Family Medicine and more.
Reaching out and giving back.  Culinary students volunteer at Master's Table Community Meals, Inc. to feed low income and homeless people in the neighborhood. The volunteer students serve anywhere from 90-115 guests at a time, using donated food.
5-Star Reviews, TV shows, Paris – you never know where Lincoln Culinary students will wind up!  A local foodie hired Lincoln chef Justin Segui for a catered brunch.  Baking and Pastry program grad Anaida Cabrera made a splash at Carlo's Bakery at Mohegan Sun.  An internship in Paris helped Culinary student Meredith Dawley land a position at Disney in Orlando. These are just a few examples of how far a Lincoln education can take you.
 * Source: careeronestop.org, for the years 2014-2024.