Blended Learning Adds Convenience to Massachusetts Career Training
November 4, 2015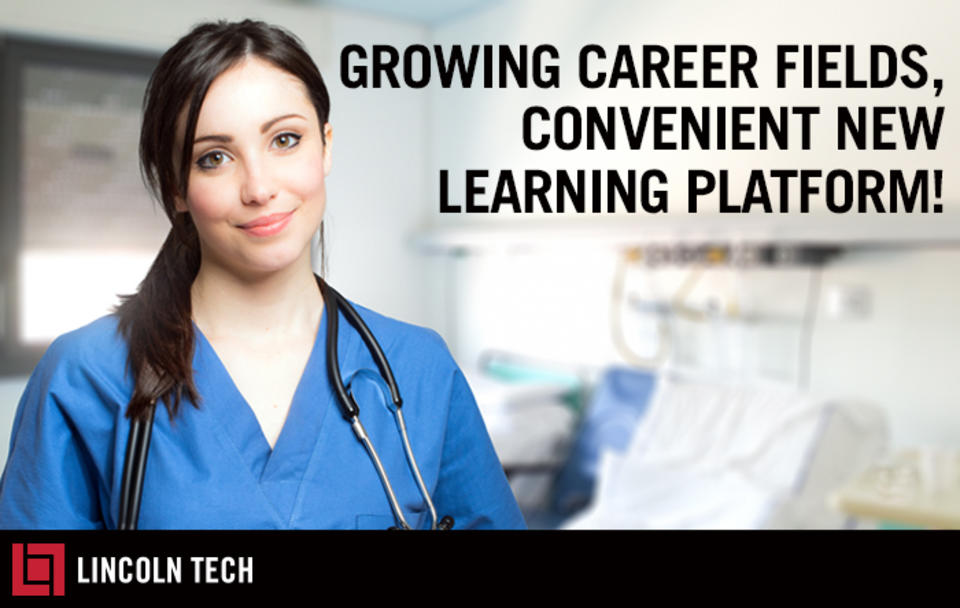 The Medical Assisting and Dental Assisting fields are two of the fastest growing healthcare careers in Massachusetts– over the next seven years, more than 5,000 jobs are projected to be added in the state*.  And while many health-care careers require expensive, lengthy medical schooling, you can launch a promising career in these fields with only short-term technical training that can also prepare you for certifications.
While earning a credential may be more accessible for many, it can still be challenging to make it work.  Although numerous jobs are projected to be available in each of these fields on an annual basis, going back to school to prepare for them requires planning and careful scheduling. Whether you are a parent or full-time worker, or you live far away from the campus you need to attend, there is now a solution to getting the education you need to advance your career. Lincoln Tech's medical assistant program and dental assistant program both offer a Blended Learning component that allows you to earn the credential you need.
Blended Learning fills a very important gap.  Online classes allow students to learn from the comfort of their own home, but technical careers still require hands-on instruction that online learning can't provide. Students can find the best of both worlds while they pursue their education in a manner that fits their busy schedule. Classroom components that allow students to telecommute are combined with twice-weekly campus visits for hands-on instruction, creating the perfect recipe for a fruitful learning environment. Blended Learning meets you where you are in life right here in Massachusetts. All three Lincoln Tech locations in Massachusetts — Brockton, Lowell and Somerville — now offer the Blended Learning method for medical assisting and dental assisting programs.
With a more flexible schedule, students can commit to their education no matter their circumstances. An abbreviated schedule allows students to get the much-needed hands-on work with medical and dental assisting to prepare them for work in private practices, hospitals or specialty offices.