National Beauticians Day Celebrates a Very Personal Profession
June 23, 2016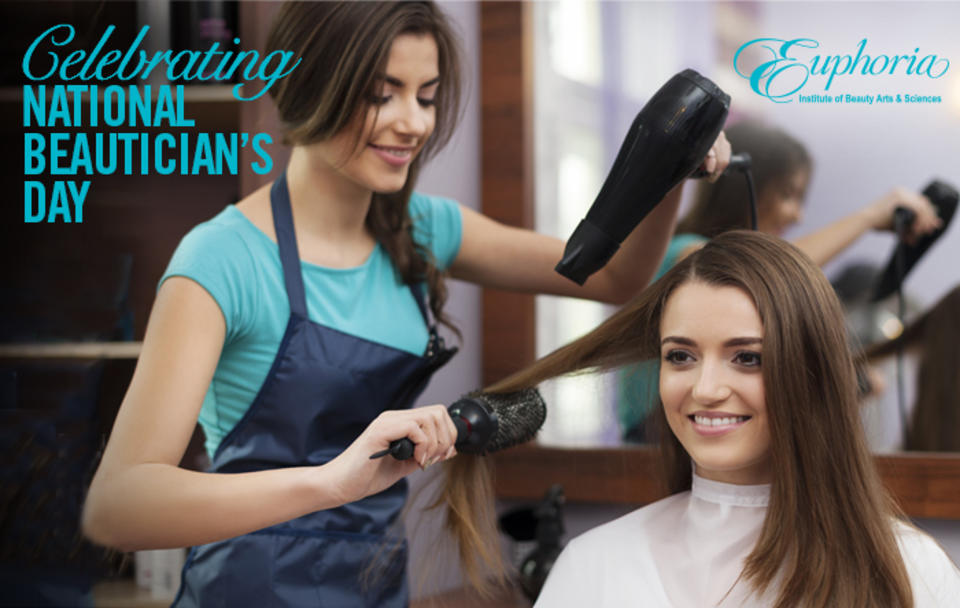 June 26th marks National Beauticians Day, a great time for clients to thank their hair stylists, nail technicians and makeup artists for the incredible service they've provided over the years. It's also a good time to talk about beautician training and what it looks like — or should look like — today. With so many cosmetology schools all across the country, selecting the program that will best help you succeed can feel complicated. One way to narrow your options is to search for the training school that prioritizes hands-on experience with clients.
At Euphoria Institute of Beauty Arts and Sciences Las Vegas-area campuses in Summerlin and Henderson, Cosmetology training students build valuable experience working directly with clients in on-campus salons.  Developing relationships with clients is an essential skill students should learn in training, and as much as 75 percent of students' time at Euphoria Institute is spent interacting with real clients, according to Campus President Lu Suarez.
"When I think about my experiences in the industry, the first thing that comes to mind are the relationships I made with my clients," says Suarez.  "These relationships are, by far, my favorite part of the business.  In working salons like we have at Euphoria Institute, the public can take advantage of professional services performed by our students at a fraction of what they would normally cost."
National Beauticians Day: Follow Your Passion
For many students who make the decision to train for Cosmetology careers, the experience is life-changing.  "I never thought I would end up in the Aesthetics industry," says Anacamille Zacher, a graduate of Euphoria Institute in Summerlin.  "Once I took that leap of faith, though, the instructors and education I received helped pave the way to my real passion in life."
For Suarez, who started her own Cosmetology career in the late 1970s, that kind of passion illustrates why careers as beauticians, hairdressers, makeup artists and more are so personally fulfilling.  And it shows why gaining experience with real clients is such a critical part of training at school like Euphoria Institute.
"Students leave school better prepared to work in the field because of the vast experiences they have in the student salon," she says.  "They learn that the relationships they will build with their clients in this industry are personal.  When you have the ability to alter the way someone looks, it ultimately affects the way someone feels."
"Beauticians: we build confidence," Suarez adds, "No matter what side of the chair you're on."