Community Spirit On Display At West Palm Beach Campus
October 23, 2014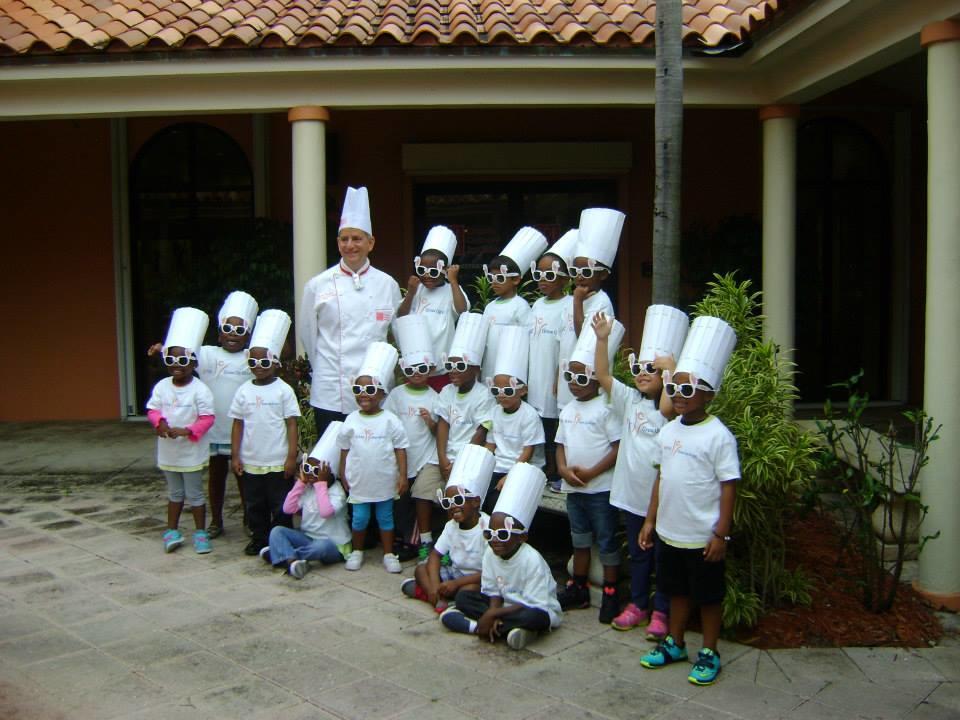 October has been a busy month of community involvement for the West Palm Beach Campus of Lincoln College of Technology.  The campus, which is also home to Lincoln Culinary Institute, has taken part in several activities that have brought them out into the community, and vice versa.
The month will conclude on Saturday the 25th, when Lincoln students and members of the campus faculty and staff take part in a fundraiser at the Palm Beach Gardens Marriott to benefit the Renaissance Learning Center for Autism and the Ernie Els Center for Excellence, two valued educational institutions providing unique learning experiences for students with special challenges.  Lincoln students will assist local Chefs in preparing hors d' oeuvres and other dishes for the first annual "Come to the Table:  Putting the Pieces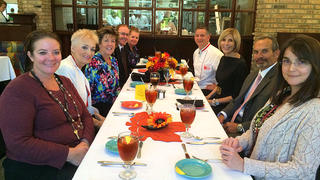 Together" event.  The Renaissance Center will be honoring its area supporters and raising funds for the Els Center – which is expanding its student population and welcoming the students of the Renaissance Center during the 2015-16 school year.  The Food Network and local news Channel 25 will be also on hand for the event.
Earlier this month, the campus welcomed West Palm Beach Mayor Jeri Muoio for a campus tour and lunch at Café Protégé, Lincoln's student-run-and-operated on-campus restaurant.  Mayor Muoio was able to see firsthand how Lincoln is preparing West Palm Beach students for hands-on careers in a wide range of fields, including Automotive Technology, Nursing, Culinary Arts, Cosmetology and more.
On Tuesday the 21st, Chef David Pantone – Lincoln's Dean of Culinary Education – led a team hosting the Literacy Coalition's 2014 "Read For the Record" event on campus, welcoming more than 60 preschoolers for a day of reading and cupcake-baking.  Chef Pantone was one of several readers, along with Tania Rogers of NewsChannel 5 and the President of the PNC Bank Foundation which sponsored the event.
Children were read stories, including Chef Pantone's reading of "Bunny Cakes" from Rosemary Wells – the book which launched the long-running Nickelodeon series "Max and Ruby."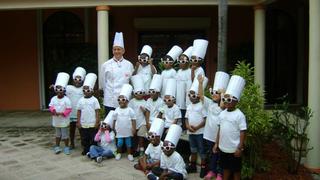 The kids then got some hands-on experience in the kitchen, helping to mix batter and bake cupcakes before enjoying their kitchen creations and leaving campus with complimentary chef hats and sunglasses.
The campus also hosted State Representative David Kerner on Thursday, the 23rd, for a campus tour and lunch.
Exciting things are in store for Lincoln in West Palm Beach next month as well, as the campus prepares to mark Diabetes Awareness Week, assist in the "Get Your Praise On" gospel celebration, and lead a Thanksgiving food drive to benefit the West Palm Beach community.  Lincoln College of Technology isn't just the place to get started on the road to a new career – it's a place where you can become a part of something bigger, changing people's lives while you build the skills that can one day change your own!