Honoring The Cosmetology Legacy of Leo Passage
September 4, 2015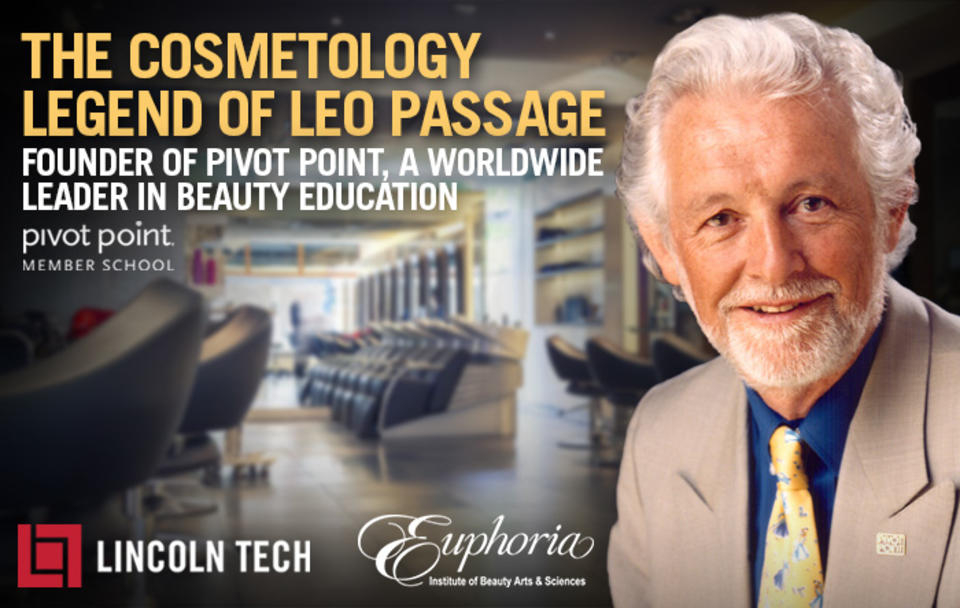 The beauty world simply wouldn't be the same without the bold spirit of Leo Passage. As the founder of Pivot Point, a worldwide leader in beauty education, his legacy continues to live on through the artistry of skilled cosmetologists across the globe. After immigrating to America from the Netherlands, Passage quickly made a name for himself by winning many coveted awards for his work including the "World Supreme Champion & Hairdresser of the Year." Shortly thereafter, he opened the first Pivot Point Beauty School in Chicago in 1962.
Passage's Pivot Point Difference
Pivot Point started out of the passion Passage had for quality education in the beauty industry, and it has remained as dedicated as ever. From cosmetology to aesthetics and teacher training, students can choose their passion and their preferred art in the beauty industry and pursue it with the unique methodology developed by Passage himself. His teaching methods have worked for numerous schools and stylists who credit him for their amazing work.
Through the Chicago campus, the educational publishing company and all of the schools around the world that use Pivot Point tools, course books, and curricula, his legacy holds strong. The Euphoria Institute of Beauty Arts and Sciences school uses Salon Fundamentals and the Pivot Point Designer's Approach. This type of training utilizes the Bauhaus principles of art and applies them to hair. It uses principles of art and science to embrace the hows and the whys of hairdressing. This removes the guesswork and gives clients an exceptional style every time. Each Pivot Point Designer takes an individual approach, sees the currents trends, thinks about their client's needs and adapts the style that best serves the client.
 In His Memory
As a member of the American Association of Cosmetology Schools, Euphoria Institute supports the association's project, the Beauty Changes Lives Foundation, which pays tribute to Passage through the #BeautyChangesLives Legacy Award. The foundation has raised over $3 million and has awarded over $756,000 in scholarships for basic and advanced cosmetology, aesthetics, nails and massage therapy programs. With a legacy that continues to give, Leo Passage's passion for the art, his remarkable talent and infectious personality make him a true icon. Where will your passion take you?