Scholarships For First Responders at Lincoln Tech
November 17, 2017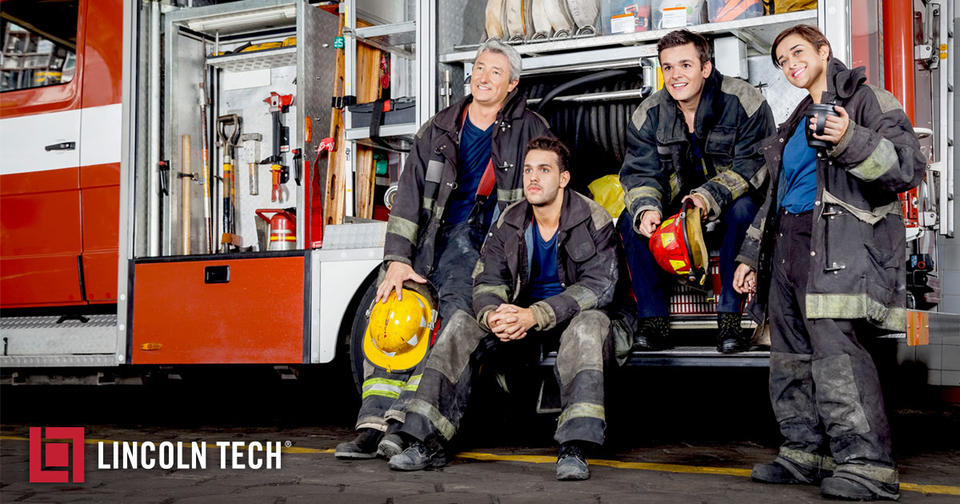 To all of the first responders who put their lives on the line every day to protect our communities and keep us safe, Lincoln Tech says thank you! And to the families of those who risk so much, you'll always have the support of the Lincoln family of schools. As a way of showing our appreciation, we are proud to now offer scholarships for First Responders and their immediate family members at many of our campuses around the country.
The Lincoln Tech First Responder Scholarship provides up to $2,000 towards tuition at campuses in 12 states. Qualified applicants can use this award to pursue hands-on career training across a wide range of industries.
Career training in reach with scholarships for First Responders
The scholarship is available for students training at Lincoln Tech campuses in:
Colorado:  Train at Lincoln Tech in Denver for careers in the auto, diesel, collision repair, HVAC and welding fields.
Connecticut:  Campuses in East Windsor, New Britain and Shelton offer programs geared toward careers in the auto, diesel and electrical fields, several skilled trades, healthcare, and the culinary arts.
Georgia:  Lincoln Tech's Marietta campus, serving the greater Atlanta area, can help you prepare for a career in the electrical, HVAC, or medical assisting fields.
Illinois:  If you're looking to start a career in the automotive, collision repair, electrical, or medical assisting fields, our Melrose Park campus – located just outside of Chicago – can help you get started.
Indiana:  The Indianapolis campus – home of the new Gene Haas Center for Advanced Automation – offers hands-on training in computerized manufacturing, as well as the auto, diesel, and electrical industry.
Maryland:  Located in Columbia, Lincoln Tech trains the Maryland-DC area's next generation of automotive, HVAC and electrical/electronics technicians.
Massachusetts:  Lincoln Tech in Somerville trains students for future careers in medical assisting and dental assisting, as well as medical office assistant roles.
Nevada:  Build a beautiful new future in the Cosmetology industry at Euphoria Institute of Beauty Arts and Sciences in Las Vegas.
New Jersey:  Choose from more than a dozen exciting hands-on careers and train at one of the Garden State's six campuses: Iselin, Mahwah, Moorestown, Paramus, South Plainfield, and Union.
Rhode Island:  The Lincoln, RI campus offers training for several healthcare fields, including dental assisting, massage therapy, medical assisting, and practical nursing.
Tennessee:  The historic Nashville campus trains students from all over the world in the auto, diesel, collision repair, heavy equipment, and welding fields.
Texas:  Lincoln Tech in Grand Prairie – the only place in the country to train for careers with MINI – can help you build skills to enter the auto, diesel, HVAC, manufacturing, and welding industries.
All of our campuses salute the emergency response professionals who mean so much to the communities they serve.  And we're proud to offer scholarships for First Responders to help put career training in reach.
To our First Responders around the country: we look forward to serving you soon at a campus near you!