How to Pursue a Beauty Career in Vegas
October 27, 2015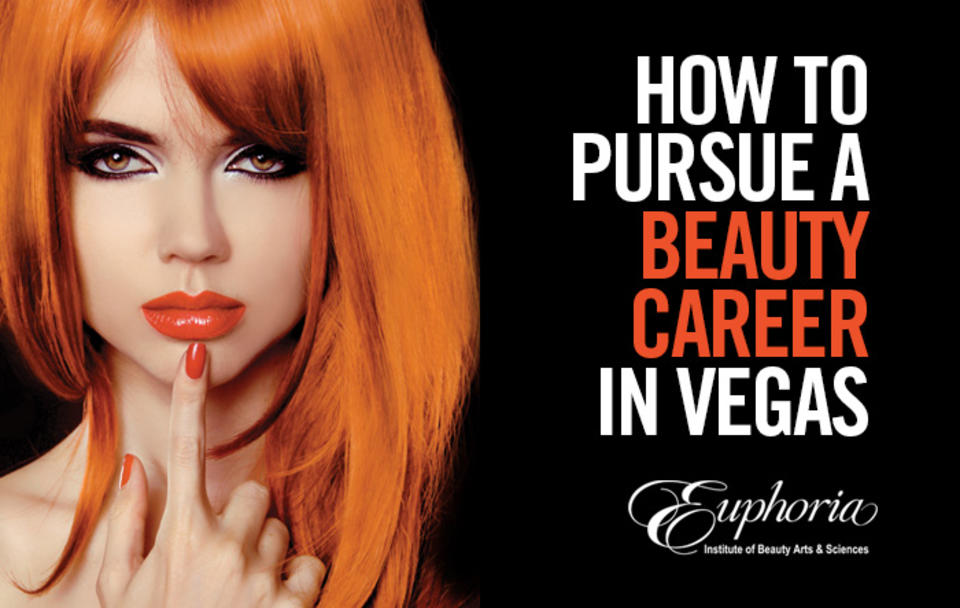 Cosmetologists and Aestheticians can make their living almost anywhere. People all around the world like to get pampered, so follow your heart and go somewhere exciting where you can unleash your creativity. If you've been wondering about how to become a hair stylist, how to become a nail technician, or about other Cosmetology-related beauty careers, be prepared to build technical skills to go along with that creative flair!
Whether you want to offer a refreshing facial to someone who has been lounging poolside all day or make someone feel like a million bucks with a stunning up-do for a big event, a career in beauty can be exciting and rewarding. A beauty career can take you just about anywhere you want to go, and if Las Vegas is your destination, take these steps to make it big and make your mark as a Cosmetology professional:
Find a cosmetology school that supports you- Finding the right fit in a school is just as important as picking the perfect shade of bronzer to give those cheekbones definition. You want a school that can nurture your passion and push you to fulfill your ambitions, all while providing you with the hands-on experience you will need to succeed. Euphoria Institute of Beauty Arts & Sciences has an amazing aesthetics program and an excellent cosmetology program that does just that in both Las Vegas and Summerlin, Nevada. With a full-service Student Salon Clinic, you can get hands-on experience as a student so you are fully prepared to enter the workforce.
Obtain your license- Every step of the process at Lincoln Tech will prepare you to sit for the test to get your Board of Cosmetology License. You'll be supported by expert Euphoria Institute instructors who are there to prepare you to obtain your license.
Land your dream job- Once you are licensed you can officially start looking for work! With the plethora of spas, salons and luxury hotels in Las Vegas, and the need for Cosmetology professionals in resorts around the country, you will have countless options. Would you rather treat out-of-towners or indulge the locals in a relaxing treatment? With the practical training and experience you receive in the Student Salon Clinic, you can become a great candidate.
Thrive in your new beauty career environment- Succeeding in the beauty world requires you to grow your client base. Don't be afraid to network – everyone can benefit from a fresh new look or a little rest and relaxation, and with so many service-industry jobs in Las Vegas that require a polished look, there are numerous people looking for just that.
You will be well on your way to a glowing beauty career in no time at all if you follow these simple steps through the Euphoria Institute program.