Where Are Pharmacy Careers Growing?
August 31, 2016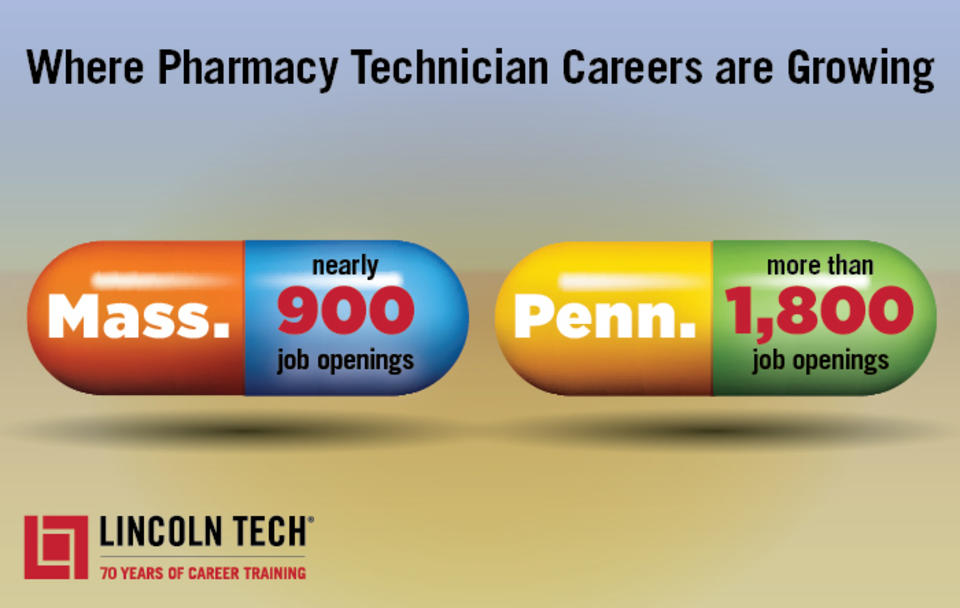 While taking the time to decide on a future career, it's important to balance your dreams and life goals with the realities of the job market. Ideally, you want to find a job that is both personally satisfying and has promising prospects in terms of growth and opportunity.  Pharmacy careers, including the role of Pharmacy Technician, give you the satisfaction of helping your community while also helping you play a role in the nation's healthcare system.
The most important thing you can do early in your career search is target industries that are growing and projected to expand in the coming years. This is the path to a rewarding and promising future. Use the data below as a guide to get started on your path to a career as a Pharmacy Technician. (Unless otherwise noted, all career-growth projections are for the years 2014-2024 and can be found at careeronestop.org.)
Pharmacy Technician Careers Are Vital
In every town and neighborhood, you're sure to find a Pharmacy Technician. That person's job is to help people and serve as a trusted healthcare professional for those who rely on them each day. In short, if you like people, and want to help them, this is a great career option.
Best of all, the outlook for this career across the nation is promising. This includes states where a Lincoln Tech training program can help you get started:
Massachusetts is expected to add nearly 900 Pharmacy Technicians by 2024. Prepare for these careers at our Lowell campus.
Pennsylvania projects more than 1,800 openings across the state by 2024. You can qualify for these careers through Pharmacy Technician training at Lincoln Tech in Northeast Philadelphia and Allentown.
In Rhode Island, the Pharmacy Technician field was recently ranked as one of the state's 50 fastest-growing jobs* - and you can train at our Lincoln campus!
At Lincoln Tech, our hands-on Pharmacy Technician training will introduce you to fundamental concepts and give you the kind of personalized training that will make you stand out to employers. You'll learn through practicing with real pharmaceutical equipment in a number of real-life scenarios. You'll also learn about medical ethics and how to enhance your customer service skills. The many aspects of this dynamic program will prepare you for one of your state's available pharmacy careers.
* Source: Rhode Island Department of Labor and Training, Labor Market Information, Occupational Outlook 2024.