Career Fairs At Nashville Campus Forges Industry Partnerships
December 16, 2015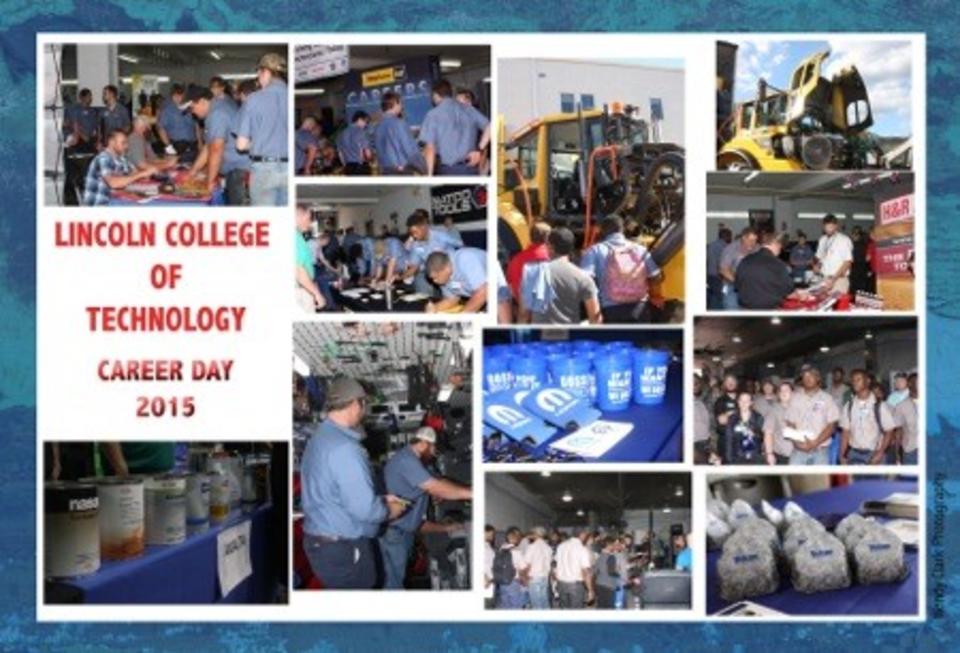 When deciding where to train for your future career, it's important to consider multiple factors. One such factor is whether a particular school has a proven track record of working with notable partners. No matter how much hard work is put in during the year, finding a job after graduation may feel even more challenging than the coursework itself if you don't have a solid network of support, such as on campus career fairs.
At Lincoln Tech's Nashville campus, students can count on a 96-year history of excellence. Industry leaders know the quality of education taught at Lincoln Tech. Every year dozens of those leaders send representatives to the Nashville campus to recruit, interview, and hire candidates for their open positions during career fairs!
Industry Leaders Take Part in Lincoln Career Fairs
Campus Director of Career Services & Partnerships Todd A. Stokes was very pleased with the turnout at the Career Day events held in Nashville this year. "We ended up with more than 130 companies represented at the two events," said Stokes. "We had the four largest multi-shop operators in the collision industry attend (ABRA, Caliber, Gerber, and Service King). We also had five of the top seven regional automotive dealers attend, including AutoNation, Asbury Automotive, Hendrick Automotive, Sonic Automotive and CarMax."
Stokes estimated that this group of attendees represented approximately 10,000 job openings. Events like these provide an opportunity for students to see the possibilities that lie ahead of them.
With national representation from reputable employers, students gain a better understanding of what the job market is like nationwide and which companies have values that mesh with their own. Familiar companies like Auto Zone, BMW, Bobcat, Ryder, Penske and Waste Management all line up to see the talent graduating from Lincoln Tech's Nashville campus. According to Stokes, Lincoln students also received strong feedback regarding how they presented themselves - a credit to soft skills students develop during their education at Lincoln Tech.
If you are ready further your education, do so with a school that has proven itself time and time again to be worthy of your time and talent. Enjoy its connections to industry giants as you set your sights on future success, from enrollment to graduation and beyond.