Lincoln Tech's Instructors Make the Difference
October 8, 2015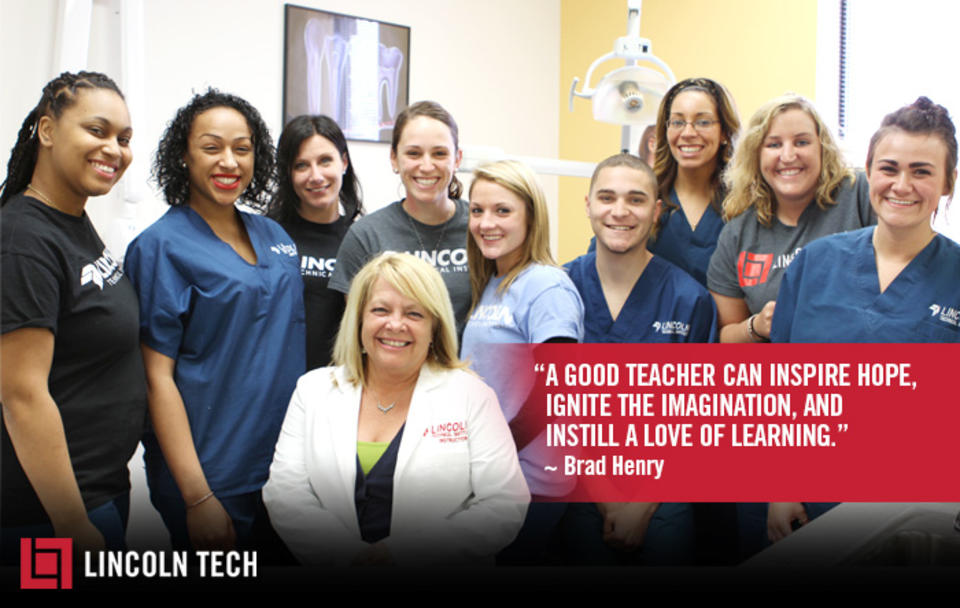 On World Teachers' Day this year, teachers around the globe were honored for their commitment to helping students reach their full potential. Teachers play such a vital role in empowering students of all levels. From teaching life lessons to making lesson plans, teachers are there for many pivotal moments in students' lives. Since 1994, October 5 has been dedicated to teachers' organizations worldwide, recognizing their contributions with World Teachers' Day. The efforts of Education International and its 401 member organizations have contributed to this widespread recognition, and now over 100 countries observe this day. Here at Lincoln Tech, we do, too.
At Lincoln, instructors are industry-experienced professionals who love to teach, and have a passion for passing on their knowledge to the next generation of professionals in the Automotive, Healthcare, Manufacturing, HVAC, I.T., Culinary and Cosmetology industries – and many more.  These teachers have the unique ability to not only convey "book knowledge" to their students, but hands-on experience as well.  It takes a special individual with a unique combination of skills to train students for hands-on technical careers, and Lincoln Tech is proud of each and every one of the outstanding instructors at our campuses around the country!
Many Lincoln campuses honored instructors earlier this year during Teacher Appreciation Week – including schools in Melrose Park, IL and Denver, CO.  Many Lincoln Tech instructors hold some of the nation's highest credentials in HVAC training – of less than 100 "Master" HVAC instructors around the country, four of them teach at Lincoln Tech in Atlanta, GA  and five at Mahwah, NJ.  The Atlanta campus is also home to several faculty members recently recognized for their outstanding commitment to training U.S. veterans.
It's also no coincidence that many of Lincoln Tech's most popular and respected instructors are themselves graduates of the school – and this tradition is especially strong at the Nashville campus, where alumni are now training students for careers in industries like Diesel, Automotive, and Collision Repair.
Lincoln Tech is proud to have so many individuals who are committed to the growth and success of the students training for new careers. Thank you to teachers everywhere, every day. You mean so much to the development of the entire world!