Lincoln Tech-West Palm Beach Offers Scholarship Programs for International Students
October 26, 2015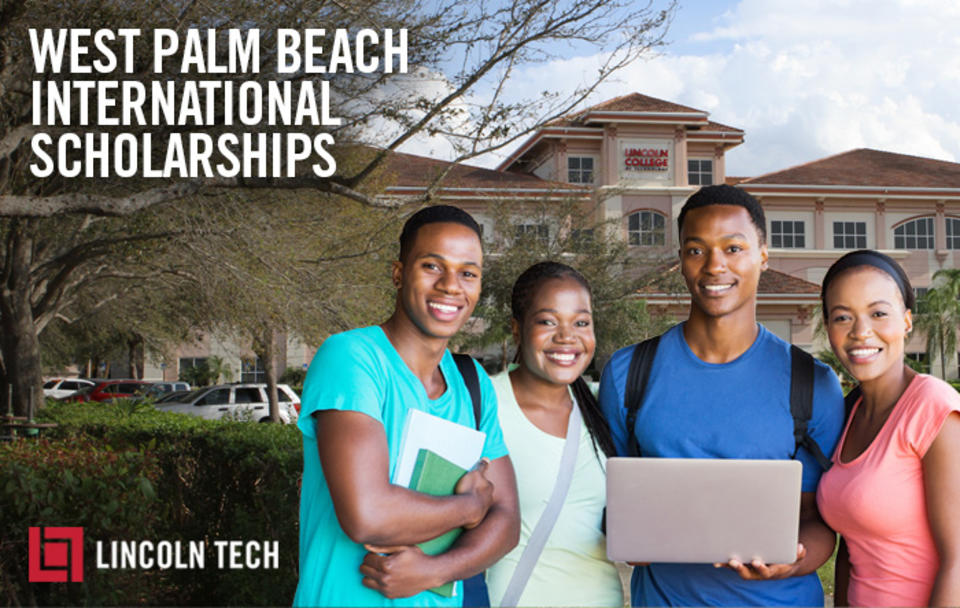 If you're looking for it all, look at Lincoln Tech's West Palm Beach campus. It boasts close proximity to the ocean, a supportive environment and a rich culinary program — just for starters. The school offers scholarship programs for international students, as well as qualified US students, including two that specifically support Culinary Arts education:
 Scholarship Programs Available:
West Palm Beach International High School Boot Camp Scholarship Program
The West Palm Beach location is particularly attractive to prospective students from the Bahamas and other Caribbean countries, and they are invited to apply for the International High School Boot Camp Scholarship. This scholarship awards up to $25,000 throughout the year to students who participate in the culinary boot camp events hosted by Lincoln Culinary Institute, a division of Lincoln College of Technology. While attending the boot camp event, students complete a scholarship test and submit an application and essay. If selected, students will be able to further their career and spread the delicious flavors of the world through their cuisine.
West Palm Beach Young Chef Scholarship Program
Lincoln knows that members of the next generation of culinary professionals are already gearing up to take their careers to the next level. High school students from the Bahamas can apply for the Young Chef Scholarship Program, which offers up to $10,000 depending on where students place in the Young Chef competition. This provides financial assistance to winners of the competition, which is open to high school juniors and seniors in the Bahamas.
West Palm Beach Merit Scholarship Program
International students who are pursuing careers other than Culinary Arts can also explore the Merit Scholarship, designed to provide financial assistance to international students training for the Autmotive, HVAC, Information Technology, and Cosmetology industries.  Students can also apply the Merit Scholarship towards training for careers in healthcare fields like Dental Assisting, Medical Assisting, Nursing, and Medical Office Management.  The award offers between $3,500 and $6,000, depending on a student's qualifications.
Give yourself the chance to follow your dreams and apply for one of these three amazing scholarships offered through Lincoln Tech and Lincoln Culinary Institute in West Palm Beach. With the beach as your backdrop, you can start on your path to a vibrant new career that you might have thought was out of reach!