Lincoln Tech Student to Join IndyCar Team at 2019 Acura Grand Prix of Long Beach
April 11, 2019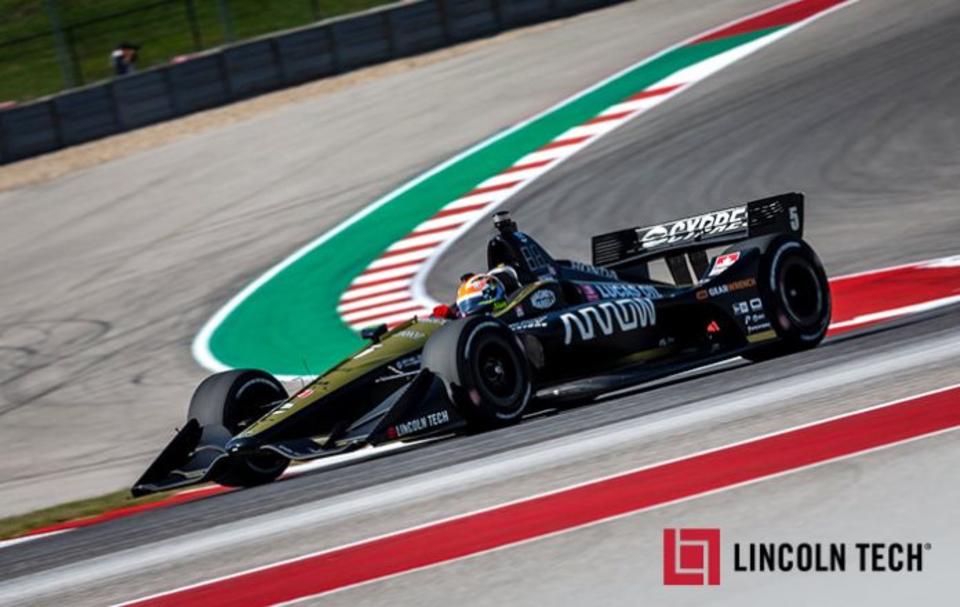 For the third consecutive season, Lincoln Tech is proud to be an associate partner of Arrow Schmidt Peterson Motorsports (Arrow SPM), the IndyCar team co-owned by racing icon Sam Schmidt. Each year, Lincoln selects an elite group of students to join the pit crew for the No. 5 Arrow SPM Honda and driver James Hinchcliffe. Chosen this year for the 2019 Acura Grand Prix of Long Beach (April 12-14) is Kyle Martin from Lincoln Tech's Denver, CO campus – a "wild" experience, according to the standout Automotive Technology student.
"I grew up watching racing with my father on TV," says Martin, a resident of Aurora, CO. "My jaw dropped when I found out I was chosen – it was really wild. Applying myself in school has definitely paid off."
Lincoln Tech's President and CEO, Scott Shaw, says the organization is excited for the opportunity to give students from its auto and diesel training programs the chance again this year to be part of the pit crew for the No. 5 Arrow SPM Honda and driver James Hinchcliffe. "We've seen how our students can benefit from this kind of firsthand experience with Arrow SPM," Shaw says. "One of last year's mentorship participants, Benjamin Driskell, was offered a full-time position and started working for the team in January. We believe this speaks to the quality of training our students are receiving, and to the commitment Arrow SPM has shown to giving our students every opportunity to succeed."
Martin, and other Lincoln Tech students chosen for this year's Mentorship Program, will work as team members during the race weekends, with full pit and garage access. Students and selected Lincoln Tech instructors will also have the opportunity to meet Hinchcliffe and team co-owner Sam Schmidt. Traveling with Martin to the Long Beach race will be Lincoln Tech Automotive Instructor Jason Kmak.
Kelly Moore, President of Lincoln Tech's Denver campus, cites Martin's stellar academic record as a reason he was nominated by his instructors, and ultimately selected for the first race. "Kyle has found his niche and his passion," Moore explains. "He has a near-perfect GPA and attendance record, and rose quickly to the top of our applicant pool. We're incredibly excited for him!"
"Sam Schmidt, James Hinchliffe, and Cole Jagger (Arrow SPM front end mechanic and a Lincoln Tech graduate) are ideal role models for Lincoln Tech students looking to begin hands-on auto careers," Shaw adds.
As someone with a lifelong interest in cars and the technology that powers them, Martin says that he's looking forward to learning as much as he can from the Arrow SPM team at the 2019 Acura Grand Prix of Long Beach. It's a natural extension of the skills he's already building in his Lincoln Tech training program, a program that has helped him discover what he wants to do in his future career. "Auto Technology is something I really enjoy working with, and learning about, and this accomplishment makes me want to perform even better going forward. When I start my career, I want to be someone making a difference in this field that I love."
And if his selection for the Mentorship Program should lead to a career opportunity in the near future?
"That would be something I'd absolutely enjoy," he says.
Lincoln Tech wishes the entire Arrow SPM team luck in the upcoming 2019 Acura Grand Prix of Long Beach, and looks forward to hearing more about Kyle Martin's experience upon his return!