Campus Spotlight:  Iselin, New Jersey
December 3, 2018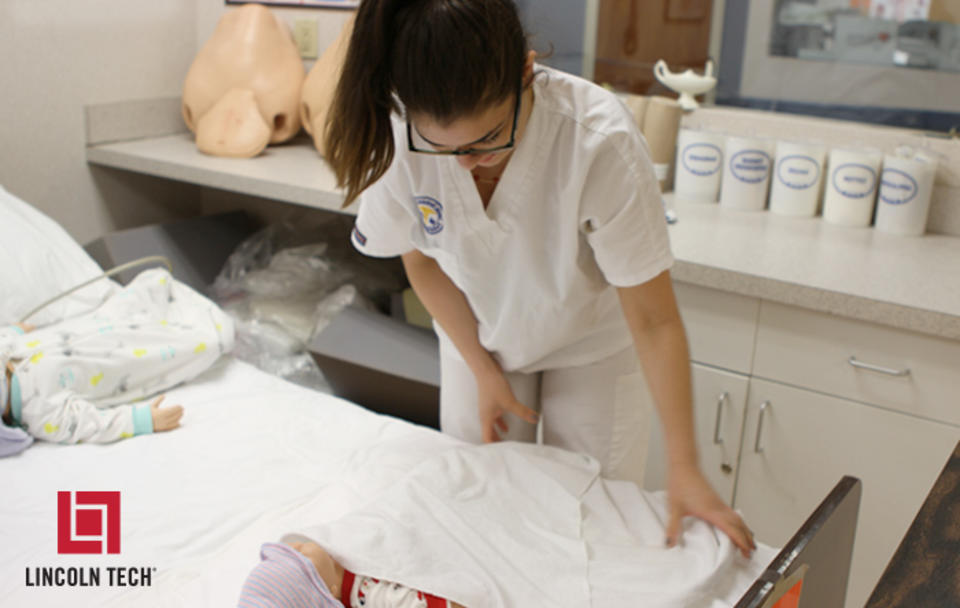 Make your way down New Jersey's Route 1 corridor in Middlesex County, and you'll pass dozens of top spots for shopping, dining, and more.  Just across the highway from Woodbridge Center Mall you'll also find one of the state's top schools for healthcare and I.T. career training: Lincoln Tech's Iselin campus, with a history that dates back to 1967 and a legacy of thousands of successful graduates!
If you're looking to begin a career in New Jersey as a medical assistant, Licensed Practical Nurse (LPN), database administrator, or network support specialist, you owe it to yourself to tour the campus and see its facilities up close.  New Jersey and New York are expected to add more than 20,000 jobs in the healthcare and I.T. industries over the next 10 years* - the time is right to start on a new career path.  Lincoln Tech's Iselin campus is ready to help you take advantage of these opportunities.
Things to Know About Lincoln Tech in Iselin
A rich history: The Edison campus had first opened in 1967 and was on the leading edge of offering vocational training in court reporting, word processing, and computer programming.  In 2002, Allied Health career training programs were added, and in 2007, the campus was rebranded as Lincoln Tech.  In May 2016, the campus relocated to a newer, more up-to-date facility in Iselin on Route 1.
"We're #1!":  Lincoln Tech's New Jersey campuses – including Paramus, Iselin and Moorestown – graduate more Practical Nurses than any other school in the state**.
It's who you know:  The campus hosts Professional Development Days that bring employers and alumni to campus to discuss career opportunities and advise students on how to be successful in their chosen career path.  Quarterly career fairs also give employers the chance to come on campus and meet students who, as future graduates, can fill positions on their teams.
Academic support:  The campus' Education Department provides one-on-one assistance for students who need a helping hand with their studies or experience issues getting to campus for their classes.
An active student body: "Our Student Ambassador Program is a highlight at the Iselin campus," says Campus President Laurie Pringle.  "The students who participate are our student leaders, and they provide peer tutoring and assistance.  They're there to act as liaisons between the student body and the administration, and they help organize campus activities and events."
Recognized for achievement: In the last year alone, three students from the Practical Nursing program received scholarship awards through Lincoln Tech based on outstanding academic achievement and commitment to their future careers.
Location, location, location:  After taking advantage of the area's outstanding dining options, students and faculty are welcome to join the neighboring gym.  The Iselin campus is also less than two miles from New Jersey Transit's Metro Park train station: shuttle service is provided to and from campus.
Lincoln Tech-Iselin's location near major transportation routes like I-95, I-287, Route 1 and the Garden State Parkway makes it easy to reach, and puts a wealth of potential employers within a short drive of the campus as well.  Stop in today and see how Lincoln Tech can help you put your potential to work!
* Source: careeronestop.org, for the years 2016-2026.
** Based on IPEDS (Integrated Postsecondary Education Data System) data collected for 2016 graduates.