Blended Learning for a New HVAC Career With Lincoln Tech
September 28, 2015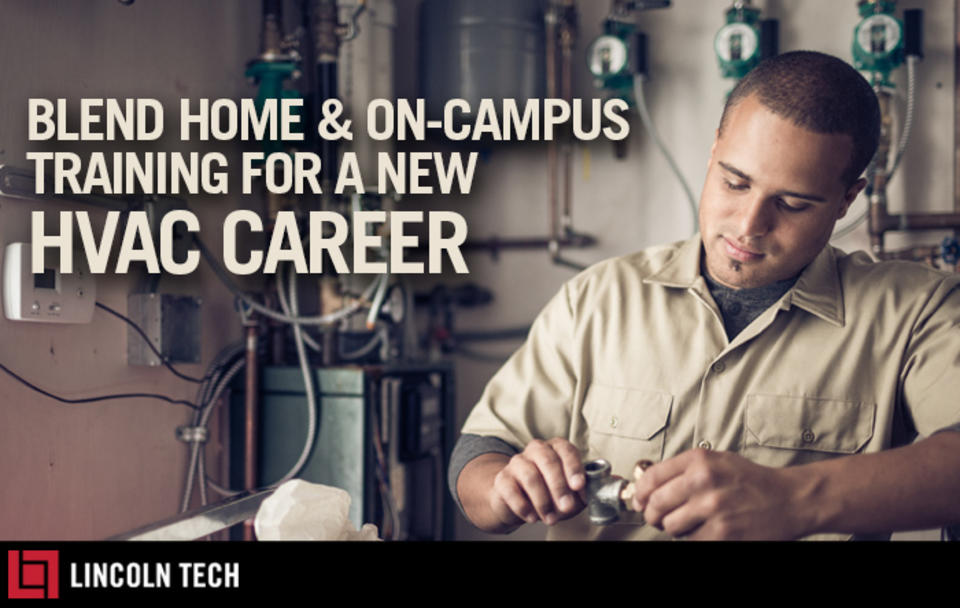 Allocating time to commute back and forth to campus doesn't make sense for all students. Online classes that allow students to learn from the comfort of their own home are much more practical for some, but for technical careers that require hands-on learning, online learning doesn't quite fulfill the requirements. That's where Blended Learning comes in. With a blending of classroom components that allows students to telecommute as well as make twice-weekly visits to campus for hands-on instruction, this is the perfect recipe for a learning environment that meets your needs.
The Brockton, Massachusetts campus has just launched Lincoln Tech's first Blended Learning program for Skilled Trades with their Blended Learning HVAC program. Lincoln has acknowledged the promising future that careers in HVAC offer and it wanted to ensure that all students who want to pursue this route are able to do so. According to the Massachusetts Executive Office of Labor and Workforce Development, HVAC careers are projected to grow 19 percent across the state from 2012 to 2022. This rate of growth would add more than 300 jobs per year. With such a promising projection, it is no surprise that Lincoln Tech is gearing up to support the education of more HVAC technicians.
With a more flexible schedule, students can commit to their education whether they are parents, currently working or located too far away to make a costly daily commute. An abbreviated schedule that still allows students to get the much-needed hands-on work with heating, cooling, ventilation and refrigeration systems will prepare them for all six key industry certification exams that will help launch their new careers.