America Recycles Day: Be a Friend to the Environment!
November 14, 2016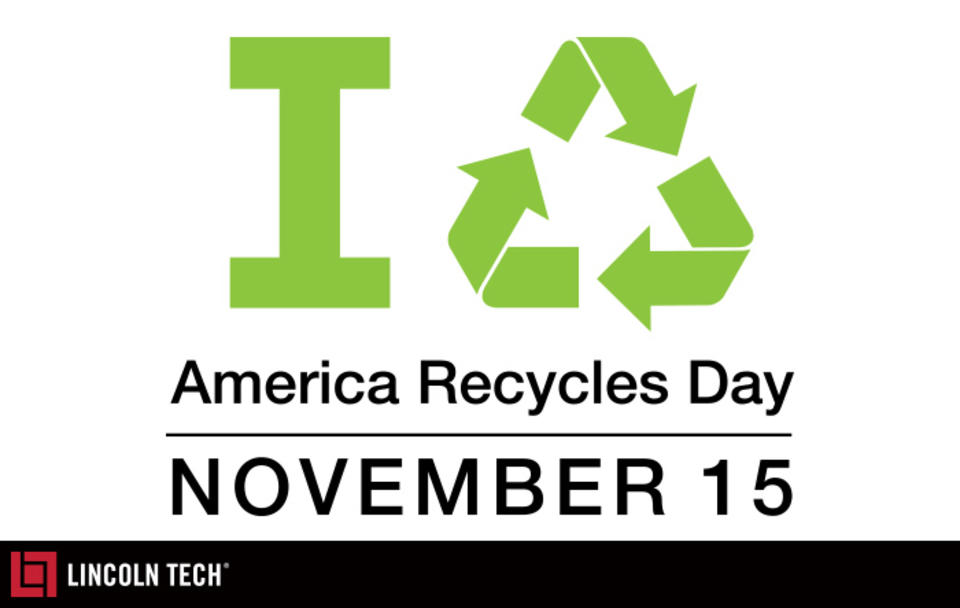 On November 15th the nation celebrates America Recycles Day, an annual event sponsored by the nonprofit Keep America Beautiful Inc. (KAB) to promote recycling nationwide. Working through 1,200 affiliates and partners, the organization based out of Washington, D.C., facilitates thousands of events each year, encouraging the recycling of consumer products of all kinds.
Such efforts are making a difference, and the national recycling rate has increased 30 percent over the last 30 years according to KAB. As of 2013, the U.S. was recycling 34 percent of its trash. And in 2015, recycled materials constituted 40 percent of the raw material used in global manufacturing — more than 135 million metric tons of obsolete materials recovered from consumers, businesses and manufacturers. Those materials were valued at $80 billion, a threefold increase since 2000.
"People know we are stressing the planet's finite resources," writes Steven Cohen, Executive Director of the Earth Institute at Columbia University, in the Huffington Post. "This awareness, which could be labeled a paradigm shift, is exerting pressure on many of the day-to-day actions routinely undertaken by corporations, government agencies and nonprofits, along with behaviors seen in communities and households."
Going "Green" to Help Save the Planet
The technology facilitating environmental conservation is improving as well.
At Lincoln Tech, we prepare students for many careers that maximize the latest environmentally-friendly and energy-efficient Green Technology. For example, we were the first school in the country to incorporate energy-auditing courses from the Green Mechanical Council into our HVAC program curriculum, allowing students to study sources of and solutions for energy loss.
We also offer training in installing and operating solar thermal, geothermal and other green alternatives to comfort heating and cooling systems. Many of our HVAC grads go on to pursue EPA certification, further increasing their marketability to employers in an environmentally shifting world.
Lincoln Tech schools encourage recycling along with responsible disposal of waste products such as automotive fluids, HVAC coolants, and scrap metal from our hands-on training programs. Be a friend to the environment – do your part on American Recycles Day, and all through the year!