8 Fast Growing Occupations in Massachusetts
June 5, 2015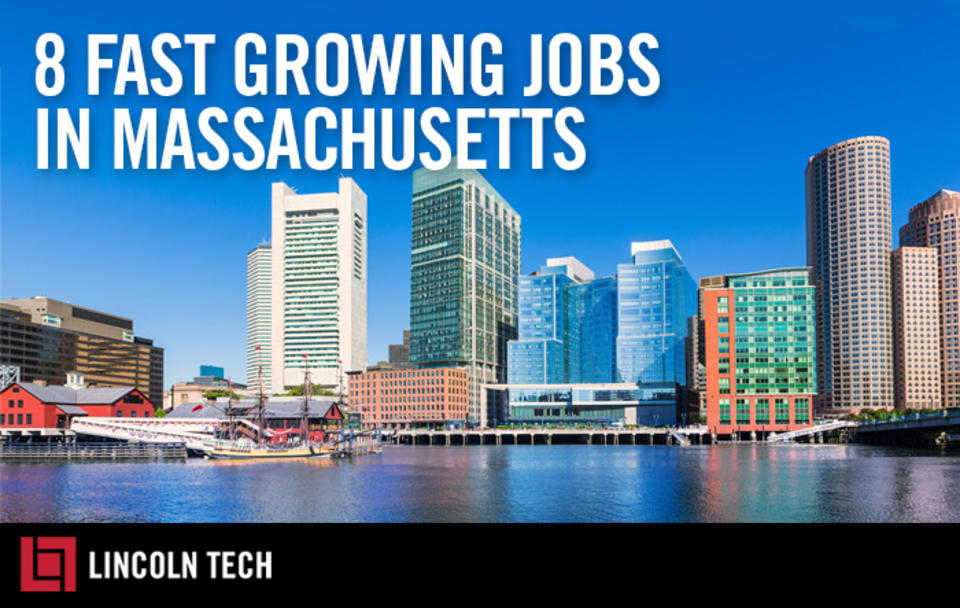 When searching for a career it is important to consider the practicality of the field. Dreaming big is vital to success, but so is keeping your feet on the ground. In order to ensure that you start your career on the right foot you need to research the job outlook of your chosen field. You should always pursue your passion, and you must also be mindful to have a plan of attack when you hit the job market. Fortunately, there are numerous technical industries that are starving for new talent and many of those jobs are located in the state of Massachusetts.
All of the programs offered at Lincoln Tech's Brockton, Lowell and Somerville locations have impressive rates of job growth. It is important to consider career paths that have room for growth. It will not only give you a bright future to look forward to; it also ensures that all of your hard work and training will be put to good use. With so many diverse paths to choose from, you are sure to find a career that fits your skills and interests and also makes sense to pursue.
These career paths, which are offered at Lincoln Tech, all have growth rates greater than 10 percent projected for the years ahead:
Lincoln Technical Institute, Lowell Campus President Michelle McCarthy pointed out that the Massachusetts unemployment rate (4.9%) is lower than the national unemployment rate, making Massachusetts an attractive location for job seekers. "I think the biggest thing with job growth right now has to do with a slow and steady progression with available job opportunities," she said. "For CNST, (our IT program) technology is currently growing, which is causing rapid growth in this particular industry. There is a higher demand for Allied Health professionals, like Medical Assistants and Dental Assistants as well."
Figuring out which career to pursue is the first step, but that doesn't mean that the following steps have to be daunting. Beginning a career at Lincoln Tech makes for a smooth process. Danielle Sherman, a graduate of the Brockton campus' Medical Assistant program, stated that the support she received at Lincoln helped her follow the path to independence. "The level of support from the staff was amazing," she said. "They go above and beyond here." Students are prepared to seek out the jobs they truly want. In order to help them land that role, they are guided through résumé writing and mock interviews. Solelia Stephenson, another Brockton graduate from the Medical Assistant program, said she is where she is today because of her hard work and the support from Lincoln Tech. "Without them in the background, I don't think I would have tried as much as I did," she said.
Gaining a fruitful career now is easier than ever before. Students can enroll in a blended learning curriculum that combines flexible online home study with invaluable hands-on experience on campus. The program builds on students' current expertise to ensure they feel comfortable with all of the educational material and real-world scenarios. As students go into the field of their choice, they can look forward to exploring a host of different positions. Medical Office Assistants typically begin working as medical secretaries.
Take the first step on your path toward a long, successful career and speak with a representative at one of the Lincoln Tech Massachusetts locations today: