Campus Spotlight on Lincoln Tech in Indianapolis
September 20, 2019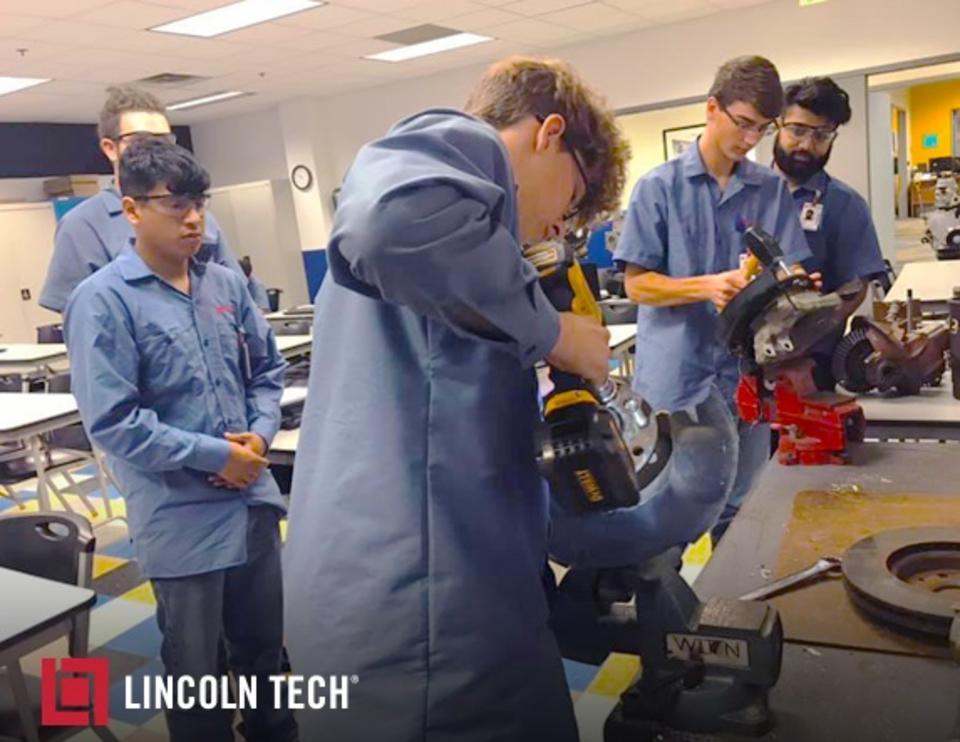 When Lincoln Tech opened its Indianapolis, IN campus in 1961, the Indy 500 was celebrating its 50th anniversary.  A.J. Foyt had just won his first of four Indy 500 championships, and future legend Al Unser Sr. was in the early stages of his racing career.  Rick Mears, who would later tie Foyt and Unser for the most Indy 500 career wins (four), was about to turn 10 years old.  The first appearance of a rear-engine race car, driven by Australian Jack Brabham, came in that year's race.  And it was the last Indy 500 to be raced on the track's original brick surface.  (It was to be paved over with asphalt later that year.)
Fifty-eight years later the campus has become a top destination for career-minded students across the country.  Today the campus offers 10 exciting occupational training programs, including several degree-granting options, at the heart of a region where fast-paced, hands-on careers offer some of the best opportunities for growth and advancement.
Indianapolis Campus Prepares Students for In-Demand Fields
There are more than 2.6 million jobs projected to open around the country by 2026 in fields you can train for at Lincoln Tech's Indianapolis campus*.  That number includes plenty of opportunities right here in the state of Indiana:
More than 19,000 Electricians and Electronics Professionals

More than 17,000 Welders

More than 16,000 Auto Technicians

More than 8,000 Computerized Manufacturing Professionals

More than 8,000 Diesel and Truck Technicians

More than 3,000 Collision Repair and Refinishing Specialists
Many of Lincoln's training programs are supported through partnerships with industry leaders like Bridgestone, Penske, Miller Electrical, Johnson Controls, Haas Automation, Arrow Schmidt Peterson Motorsports, and many others**.  The campus is located just 15 minutes from the Indianapolis Motor Speedway – home of the legendary Indy 500.  You can train and even live right at the center of the action.
With so many opportunities expected to open in Indiana and around the country, it's easy to see why students from across the country turn to Lincoln Tech.  A hands-on training program can take your life in an exciting new direction.  Call or visit the Indianapolis campus to learn now.
* Source: careeronestop.org for the years 2016-2026.
** Certain partnership training programs are offered at other Lincoln Tech locations.  For information on eligibility requirements and application procedures, please visit lincolntech.edu.