This Necessary Skill is Useful in a Number of Career Paths
December 17, 2014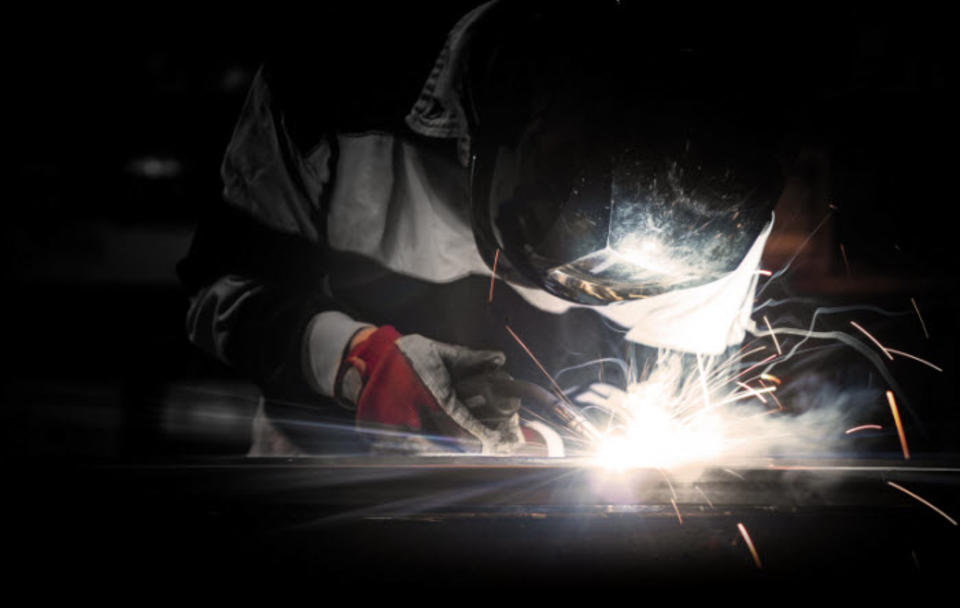 What's the Job Outlook for Welders?
The future of welding careers is slowly growing. Employment of welders, cutters, solderers and brazers is projected to grow 6 percent from 2012 to 2022, according to the Bureau of Labor Statistics (BLS). While this growth is slower than average for occupations across the board, it is still growth. The United States has previously moved away from domestic manufacturing, but the tides are starting to shift. As manufacturers start to bring more jobs back to the country, there may be more opportunities for welders to utilize their skills. Welding is vital and versatile in the manufacturing process, and as the nation's infrastructure begins to age welders will be needed to repair and replace necessary components.
Having a good foundation of welding skills will prove to be beneficial in upcoming years. According to the BLS, the basic skills of welding are similar across industries, so welders can easily shift from one industry to another. As the job market changes, welders can move where they are needed. For example, if the automotive manufacturing industry were to make cuts, workers would easily be able to market themselves in order to find work in the oil and gas industries.
Welding skills can prove to be useful in a number of other careers, such as:
Jewelers and precious stone metal workers

Machinists and tool and die makers

Assemblers and fabricators

Plumbers, pipe fitters and steam fitters

Sheet metal workers

Stained glass workers

Automotive collision repair specialists
There are many other careers in a wide range of fields that require some level of welding experience. While you may not choose to work as a full-time welder, this useful skill could help you be a valuable team member in a number of other career paths. Whatever path you choose, it is important to do what excites you. That may mean that after graduation you take the skills and knowledge you've gained to set off on a slightly different path from most students.
Having your own direction will give you a unique opportunity to pursue your dream job with less competition from your graduating class. When you attend Lincoln Tech's welding technology program, the faculty will do everything they can to help you get your foot in the door so you can get started with your new career. From your first day of class to your first day on the job, Lincoln Tech is there to make sure you succeed in whatever it is you choose to do.