Lincoln Tech Atlanta Grad Thanks Campus for Career Success
July 11, 2016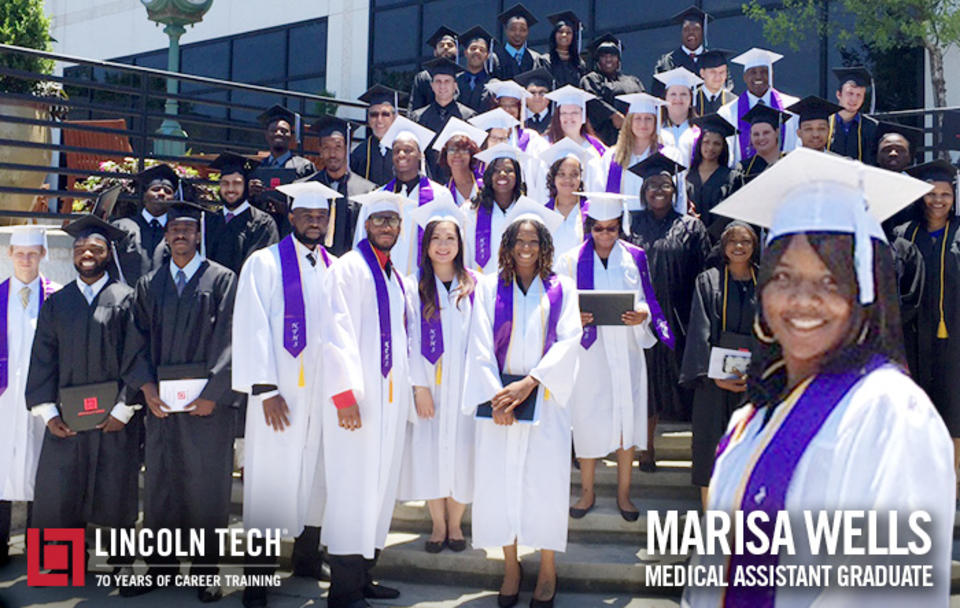 Ask just about any graduate or current student at Lincoln Tech Atlanta, and they'll tell you about the school's commitment to career success. With a long history of graduates who have gone on to launch careers in fields like HVAC, healthcare, electronics and I.T., and a tradition of service to the men and women of the United States military, the campus has been the starting point for thousands of individuals who have changed their lives with new professional possibilities.
Last month Marisa Wells joined the ranks of graduates from Lincoln Tech in Atlanta, and took time to talk about the impact the school, the staff and faculty have had on her life as she starts her new career as a Medical Assistant.
"There were days when I wanted to give up and throw in the towel," Marisa says. "[My instructor] Ms. Monica Williams was a constant motivator and mentor to me, pushing me to stay focused. Without her consistent support, I know I wouldn't be at this stage in my life."
Instructors at Lincoln Tech Atlanta make the difference
Instructors like Ms. Williams set Lincoln Tech apart from other career training schools – they get to know their students and care about their success. "[Lincoln Tech's] instructors definitely go above and beyond their job title to help their students," Marisa notes. "Ms. Williams is more to me than just an instructor – she literally changed my life."
Lincoln Tech and its instructors believe that nothing should stand in the way of attaining your career goals. In addition to Medical Assisting, the campus gives students the opportunity to train in an Energy Audit structure and training simulator with industry-leading instructors in HVAC Technology; Master Craft Instructors for Electronics careers in an on-site Smart House facility; and dynamic, industry-experienced I.T. professionals for networking and support careers.