Get An On-The-Spot Admissions Decision During Immediate Acceptance Days
January 7, 2019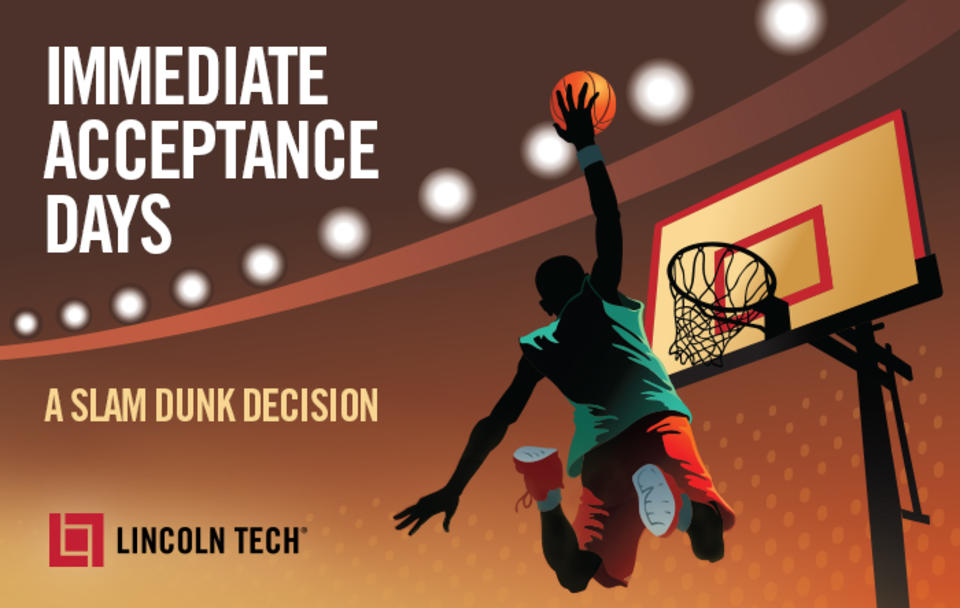 Some of the nation's fastest-growing careers are hands-on positions in the auto, diesel, healthcare and culinary industries, along with information technology and a wide range of skilled trades.  To get hired, though, you need the right hands-on skills – and that's where career training comes in!
This January 21-23, from 10am – 7pm, come check out paths to your future during Lincoln Tech's Immediate Acceptance Days.  (Immediate Acceptance Days at the Marietta, GA,  Paramus, NJ and South Plainfield, NJ campuses will take place January 14-16, 10am – 7pm.) This special event at Lincoln Tech schools across the country gives you the chance to apply and receive an admissions decision right on the spot.*   Tour your local campus, meet Lincoln faculty, staff, and current students, get answers to your questions about financial aid***, and much more!  Contact your local campus for additional info.
There are more than 3 million jobs projected to open around the country over the next 10 years in fields you can train for at Lincoln Tech**.  The time is right to train and build the skills you need to claim one of these careers as your own.  Immediate Acceptance Days will get you started.
Put your potential to work and get a head start on your Lincoln Tech training program!
* Applicants for our Practical Nursing programs do not receive on-the-spot decisions.
** Source: careeronestop.org, for the years 2016-2026.
*** Financial Aid is available to those who qualify.