Career Training Programs Help Industry Train Essential Skilled Workers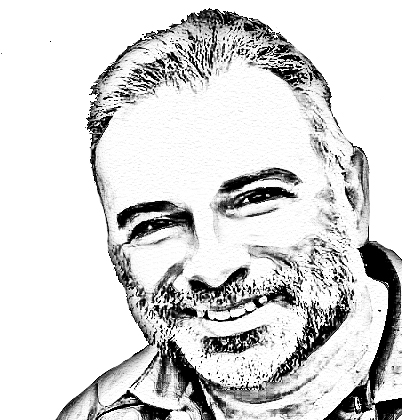 By:
Published:
The ESCO Group is the industry authority for developing standards, validation tools, and training resources for the HVACR and building science fields. They are the industry's largest provider of EPA Section 608 certification testing. Their February 10, 2023 webcast was an interview with Lincoln Tech CEO Scott Shaw, with the focus being the national skills shortage in HVAC and other fields, and what Lincoln Tech is doing to help ease that shortage of vital workers. Watch the video:
Chapters:
Industry-Sponsored Career Training Programs Help Fill the Skills Gap
Hussmann Partners with Lincoln Tech to Train HVACR Technicians
Partnerships between major companies and reliable, high-quality skilled career schools like Lincoln Tech has created a training-to-employment pipeline for many types of skills. One such partnership is with the Hussmann Corporation. Hussmann manufactures commercial scale refrigeration and freezer units, and their products can be found in most supermarkets nationwide. As described in video chapter 3 (Hussmann Tech X), Hussmann puts new Lincoln Tech HVAC graduates through an intensive 8-week program that focuses on Hussmann proprietary technology. This readies the graduate to work on refrigeration and freezer units found throughout the nation.
Career Training Partnership Between Johnson Controls and Lincoln Tech
The Johnson Controls (JCI) training program includes an entire course focusing solely on fire alarms systems. These systems are the subject of a recent article by Johnson Controls where they highlight the value of this partnership1. Written by Adrian Voorkamp, a Director of Learning Deployment at Johnson Controls, the article focuses on the importance of their Technical Learning initiative, which trains alarm technicians through Lincoln Tech.
"To further narrow the skills gap, we work closely with career development schools like Lincoln Tech to create seamless career advancement for graduates"

- Adrian Voorkamp
Director, Learning Deployment, Americas, Johnson Controls
Accrediting Organizations Ensure Technician Competency
Similar to the Industry Training & Trade School Partnership model are the Accrediting Organizations for specific industries. HVAC Excellence was founded in 1994 and is considered the Gold Standard for evaluating the training programs that produce America's Heating, Ventilation, Air Conditioning and Refrigeration technicians. Climate control systems are sophisticated and shoulder the responsibility of keeping homes and businesses comfortable, and the quality of the air as clean as possible. And, as the pandemic has shown, life-protecting vaccines require ultra-reliable refrigeration systems to stay effective. In short, the technicians of the HVAC industry are truly essential workers2.
The ESCO Group also oversees and issues the Certified Master HVACR Educators certification. There are currently only 129 Certified Master HVAC Educators in the United States, and 37 of them teach at Lincoln schools3. This credential identifies an educator's professional competency and attests to their commitment to continued professional development.
HVAC Excellence has certified Lincoln Tech's Mahwah NJ, Union NJ and Grand Prairie TX programs, and is in the process of evaluating Lincoln's other five campuses that offer the same training program. Those campuses are in Denver CO, East Windsor & New Britain CT, Columbia MD, and Marietta GA.
National Shortage of Skilled Workers Goes Well Beyond HVAC Industry
The nationwide shortage of skilled technicians span dozens of fields and every major industry in the United States. There has been a decades-long effort by public high schools to steer their graduates into the traditional 4-year college degree pipeline, while simultaneously underplaying the importance and necessity of alternatives such as the skilled trades. That short-sightedness has resulted in the nation's skills gap, an empty queue that must be filled with technically skilled individuals who can build, maintain and repair all the things we use in our daily lives. This includes vehicles of nearly every kind, residential and commercial structures, climate control systems, electrical power grids and infrastructure, from corporate office parks to the national infrastructure.
In 2016, Electrical Construction and Maintenance Magazine published an article entitled "Solving the Skilled Labor Shortage". The article's introduction stated that "In the next six years, the construction industry could face a shortage of 1.6 million workers, according to the U.S. Bureau of Labor Statistics."4 We're finding that this prediction was correct, as the American skilled labor force is now, almost six years later, facing a major shortage of new skilled laborers. Compounding this problem is the fact that many of the existing expert-level skilled laborers are nearing retirement age. As a result, this shortage is poised to accelerate.
Major Manufacturers Partner with Lincoln Tech to Train Their Future Technicians
Major manufacturers within the automotive industry also employ the same training partnership model. In the case of BMW, they partner with Lincoln Tech to train future technicians on their proprietary systems. Technically sophisticated vehicles like BMW contain numerous computer modules, and each module must be able to handle its designed tasks, as well as communicate effectively with other computer modules, including the vehicle's main brain.
BMW's system is designed to be diagnosed and maintain by their proprietary computerized maintenance and research system. To train the technicians who will use these systems, BMW relies on Lincoln Tech's Grand Prairie, Texas campus to produce the finest technicians ready to work at a BMW franchise. An experienced BMW technician, as well as highly experienced technicians for other brands of vehicles, can earn into the six-figure annual salary range, as revealed in a recent article in the Philadelphia Inquirer5.
Along with BMW, Hussmann and Johnson Controls, Lincoln Tech has career training partnerships with many firms, including Audi, Mopar CAP, Mazda and Volkswagen. Lincoln Tech also trains technicians for the Food Industry Technician Development Program, as well as many other major brands (Video Chapter 4: OEM Partnerships).
The Skills Gap has Become a Major Economic Concern
As skilled technicians retire and the shortage grows, industries are scrambling to fill vacant positions to build, maintain and repair ever-more sophisticated machinery. This presents an incredible opportunity for those individuals looking for a direction that doesn't require a 4-year degree, nor the expense of one. This is a point well highlighted by investigative journalist Paul Solman, who interviewed Mike Rowe for a PBS News Hour segment about the Skills Gap.
The key takeaway? That the skilled technician is an essential worker in very short supply, and that the decades-old stigma about the skilled trades that started in public high schools now represents a golden opportunity for those who don't mind working with their brains and their hands. Take a moment to watch how the Shortage of Skilled Workers Continues due to Misplaced Stigma.
---
1 Available on the Internet at https://www.johnsoncontrols.com/insights/2021/thought-leadership/investing-in-the-fire-alarm-systems-technicians-of-the-future, Article by Adrian Voorkamp, published 2021, accessed on 2/17/2023.
2 Available in the Internet at https://www.snipsmag.com/articles/94368-hvac-excellence-upgrades-hvacr-education, Article by Dustin Blitchok, published 3/10/2021, accessed on 2/17/2023.
3 Available at https://www.escogroup.org/hvac/cmhe.aspx. Accessed on 2/17/2023.
4 Available on the Internet at https://www.ecmweb.com/construction/business-management/article/20900939/solving-the-skilled-labor-shortage, Article by Amy Florence Fischbach, EC&M Magazine, published 1/22/2016, accessed on 2/17/2023.
4 Available on the Internet at https://www.inquirer.com/business/auto-car-repairs-jobs-training-salary-bmw-20210313.html, Article by Scott Sturgis, published 3/13/2021, accessed on 2/17/2023.