Lincoln Tech's Massage Therapy Training Grads Find Hands-on Success
June 29, 2017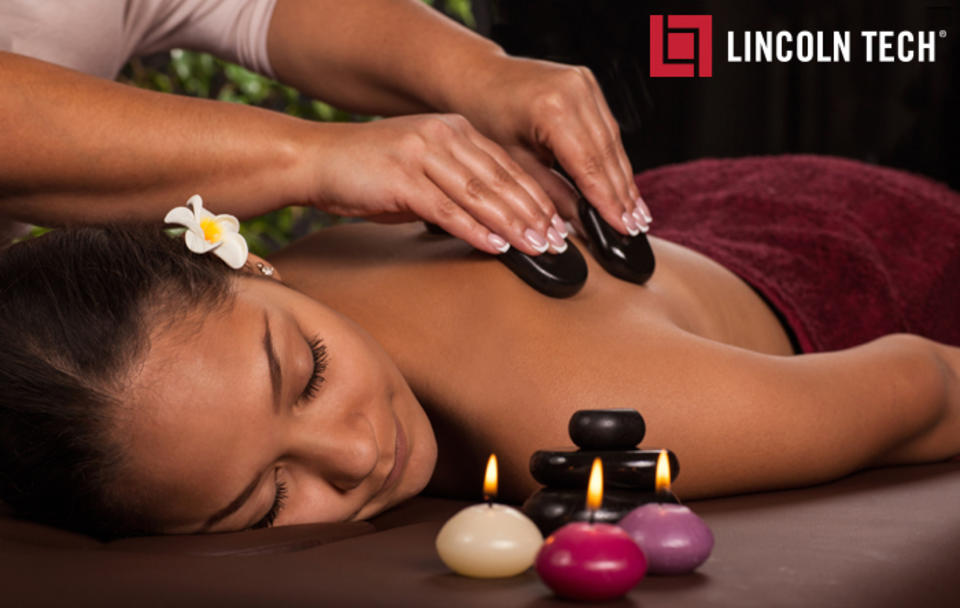 If you're comparing massage therapy training schools in your quest to become a therapist, you may want to ask local salons and spas where some of their best recruits have been educated.
The profession is growing so quickly — double-digit employment growth is projected across Rhode Island between 2014 and 2024, according to careeronestop.org — that options abound now for organizations offering training in the field.  Keep in mind, though, that not all Massage Therapy training programs are created equal.
For more than 10 years, Lincoln Tech schools around the country have been proud to be the starting point for so many rewarding massage therapy careers.  Through hands-on instruction that focuses on fundamental techniques and holistic health benefits providers can bring to their clients, Lincoln graduates are ready to enter the field as qualified, in-demand professionals.
Employers Praise Massage Therapy Training Grads
Recently, Lincoln Tech had the opportunity to meet with two employer partners about their experience hiring the school's graduates.
Michael D'Amara, owner of a Massage Envy franchise in Lincoln, RI, estimates a third of the 75 therapists he employs hail from Lincoln Tech — a win-win for all, as the therapists appreciate the solid paychecks, employment benefits and chance to make a difference in people's lives. D'Amara says he's continually impressed with how Lincoln's "excellent and very solid" faculty members communicate with him to seek feedback and suggestions for curriculum updates."They take pride in their students, and produce amazing grads," he says. "The students come out with great business skills and have learned a lot through the program. The massage therapy training grads at Lincoln are from all different age ranges, different backgrounds and different nationalities," he adds. "They all have the passion and want to be a massage therapist to help people. Lincoln Tech grads are the future of our business."
Leah Gay, a Massage Envy executive who oversees six branches in Massachusetts, has hired Lincoln Tech graduates so frequently over the past nine years, she once hired an entire graduating class without realizing it. Lincoln massage therapy training grads frequently meet or exceed her professional standards for dependability, skill and passion for the work, she notes. "Lincoln Tech has been an amazing help to us," says Gay, who oversees some 150 therapists. "Out of all the schools we have relationships with, Lincoln Tech's [program] is the strongest — not only because the students who come out of it are excellent, but also because they're really great about listening to my needs and concerns. Whether I email or call, they're always there for me. It's an excellent school."
Start on your own road to a career at the massage therapy training school employers prefer – Lincoln Tech!  Find a campus near you today to get started.