HVAC Tools List for the HVAC Technician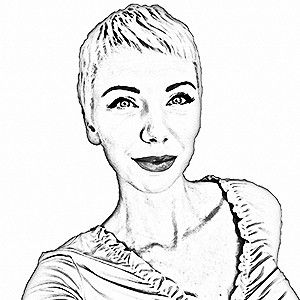 By:
Published:
Tools are essential in our ability to work faster and more efficiently. Without them, tasks would take longer and require more effort to complete. Especially in the growing Heating, Ventilation and Air Conditioning (HVAC) industry, where HVAC tools are highly essential in repairing and maintaining commercial and residential equipment such as, refrigerators, freezers, cooling and heating & ventilation systems.
Training for a career in HVAC with a school like Lincoln Tech will give you the industry-standard skills you need to be an effective entry-level professional. Once you have successfully completed the HVAC Technician program, you will have practiced using the standard HVAC tools required for an HVAC Technician. Some of these industry-standard HVAC tools may already be familiar to you.
HVAC Tools List for the HVAC Technician
There are the 7 most important HVAC tools that you will use the most during your training and in your career:
Wire Strippers - A hand-held device ideal for HVAC Technicians for domestic and commercial use. Unlike scissors which can be dangerous to use, wire cutters have a gauged notch in them. The tool is clamped to the wire and the surrounding insulation and then turned in a side to side motion to safely cut back the wire insulation, while leaving the wire intact.
Manifold Gauge - This HVAC tool is used to troubleshoot, diagnose, and repair refrigeration and cooling systems. It is used to measure the high and low refrigerant pressure and can come in digital or manual gauges. It is used to find leaks or to help when evacuating and recharging a system.
Nut Drivers - Similar to a screw driver, this tool set typically comes in a variety of sizes ranging from 1/4" to 9/16". They are designed to loosen and tighten nuts and bolts. This HVAC tool is essential because many of the HVAC systems are put together using hex head bolts and screws. So removing them allows you to access parts of the machines that need diagnosis and repairs.
Low Loss Fittings - These are small connection devices used to obstruct and prevent the flow of refrigerant from leaving the hose. This is used when servicing systems that contain CFCs (chlorofluorocarbons), HCFCs(hydrochlorofluorocarbons), and HFCs (hydrofluorocarbons), which are all greenhouse gases, to prevent from venting them.
Pliers - This HVAC tool is a small, hand-held device that is used to grip small objects or for cutting or bending wires. When HVAC equipment needs to be repaired pliers are necessary for small, hard-to-reach places, or replacing wires.
Phillips and Slotted Screwdrivers - These tools are used to loosen and tighten screws. The Phillips head screwdriver is called a "cross-head" screwdriver and was invented by Henry Frank Phillips. The slotted screwdriver is also called a "flat-head" screw driver. Both HVAC tools are used for an assortment of repairs and setting up HVAC equipment.
Digital Volt Ohmmeter (DVOM) - This electric measuring unit, also known as a multimeter or multitester, is used to measure voltage, current and resistance. HVAC Technicians use this to trouble shoot electrical problems when working with a wiring system.
Learn critical hands-on skills with Lincoln Tech's HVAC program, including basic refrigeration systems, air conditioning systems, electricity, commercial refrigeration, energy efficiency, green technology systems, and more.
Industry Leaders Hire Lincoln Tech HVAC Graduates
Johnson Controls is a global provider of integrated "smart" technology. Their systems power the growing number of safer, more efficient and more environmentally-sustainable buildings across the nation. They have expanded their partnership with Lincoln by providing training equipment to Lincoln Tech campuses around the country.
Students can earn their HVAC Technician certification or diploma in 13 months or less*. HVAC graduates from any Lincoln campus can then apply to an advanced training program at The Hussmann TechX Center. This is a specialty training facility at Lincoln Tech's Grand Prairie, TX campus, and it is sponsored by Hussmann to train their next generation of technicians. Hussmann is a world-leading manufacturer of medium and low-temperature refrigerated display cases and refrigeration systems, and their products are found in thousands of supermarkets across the nation.
Both the Johnson Controls and Hussmann partnerships also include the hiring of Lincoln Tech graduates once they successfully complete their HVAC training. Demand is growing for HVAC technicians across the country, with 400,0001 job openings projected annually from 2021-2031. Put your potential to work at Lincoln Tech!
---
1 National Center for O*NET Development. National Employment Trends: 49-9021.00 - Heating, Air Conditioning, and Refrigeration Mechanics and Installers. O*NET OnLine. Retrieved January 19, 2023, from https://www.onetonline.org/link/localtrends/49-9021.00. "Projected growth" represents the estimated change in total employment over the projection period. "Projected annual job openings" represent openings due to growth and replacement.
* Programs vary by campus
Originally published 6/15/2016. Article completely updated with new stats, references and content, and republished on 1/30/2023.