HVAC Career Path Offers Serious Career Potential in Colorado
May 21, 2018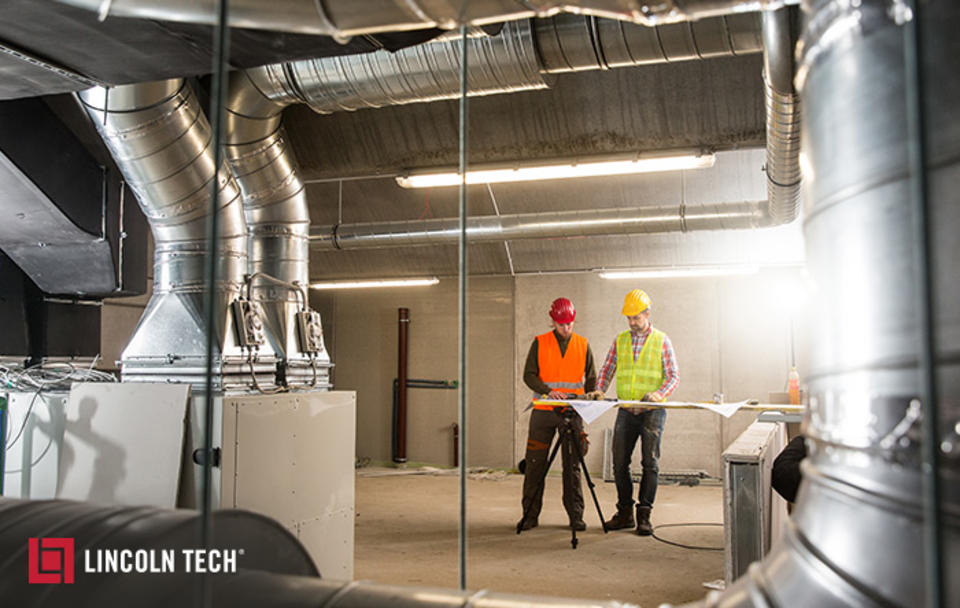 NOTE: This post was updated on August 6, 2019 to reflect updated job and salary projections from the U.S. Department of Labor's Bureau of Labor Statistics.
Heating, Ventilation and Air Conditioning (HVAC) is a great career path to follow, for a lot of reasons. Not only is it challenging, hands-on field work, you also have the satisfaction of knowing you've made a real difference at the end of each day. Whether you're working with residential systems and keeping your customers comfortable through hot and cold temperatures, or you're a commercial technician responsible for maintaining office systems or supermarket refrigeration units, you're making an impact with every job that you do.
The potential for HVAC techs in Colorado is especially promising. More than 8,000 jobs are projected to open across the state by 2026, and with a 38% growth rate it ranks third in the country (Neighboring states Arizona and Utah hold the top two spots). Colorado is also a top 10 state for average median pay rates in the field, and HVAC is one of the state's fastest-growing skilled trades*.
With such tremendous opportunity available in the Centennial State, we asked Alex Borton, our lead HVAC instructor at Lincoln Tech's Denver campus, for some insight into starting an HVAC career.
Lincoln Tech: Why is this a good time to think about training for the HVAC career path in Colorado?
Alex Borton: HVAC is really expanding in our state right now, the population is growing and at the same time, the median age of HVAC technicians is over 50. As these technicians start thinking about retirement, there will be a lot of room for young people to get involved and start long-term careers. In addition, Colorado companies are very willing to train from the ground up. If you have the right skill set, the opportunities are there: more than 80% of our HVAC graduates were hired in the field after completing their training last year**.
Lincoln Tech: Beyond traditional HVAC maintenance, what other kinds of work can these technicians expect to perform?
Alex Borton: The HVAC career path reaches much further than just conditioning air for our comfort. Indoor agriculture, for example, is booming in Colorado – an indoor growing facility can have more than five times the HVAC equipment as an office building of similar size. Restaurants, as another example, have an average of 30 pieces of equipment that are covered by the HVAC field. A high-rise building has an average of 25 pieces of equipment per floor, plus the mechanical room that supplies the entire building. And process HVAC– cooling, heating, and drying machinery – is a massive industry. Many large manufacturing facilities hire on-site technicians just for their own manufacturing equipment.
Lincoln Tech: What makes Lincoln's HVAC training program the right choice for someone who wants to start a career in Colorado's HVAC industry?
Alex Borton: Number one, the instructors. The experience they bring to the classrooms and labs, and their desire to develop the next generation of HVAC technicians, really makes them stand out. We also strive to maintain industry-current facilities and regularly review our curriculum with the help of HVAC industry partners that take part in our advisory boards. And after completing their training, graduates can also opt to apply for the specialized Hussmann training program in Grand Prairie, TX. If accepted, Hussmann pays their tuition, room, board, and transportation costs – and looks to place graduates immediately into positions on their teams once they complete that program.
Finally, we want our graduates to have not only hands-on skills, but soft skills as well. So our training program includes a series of web-based exercises that help develop the kind of professional mindset graduates need for the HVAC career path.
Starting an HVAC Career
It's time to start your own rewarding, exciting HVAC career – and you could be entering the field as a skilled, in-demand technician by this time next year***. Explore HVAC training at Lincoln Tech's Denver campus – a cornerstone of the city's educational community for more than 50 years.
* Career growth projections can be found at careeronestop.org for the years 2016-2026. Ranks reflect comparisons among 48 continental U.S. states. Salary information is based on median salary information collected for the year 2017. Data is current as of September 30, 2018.
** As reported to the Accrediting Commission of Career Schools and Colleges (ACCSC) on the 2018 Annual Report.
*** Time to graduate depends on program and schedule selected.