NBC Cooking Segment Featuring Lincoln Instructor, Chef Pantone
September 30, 2015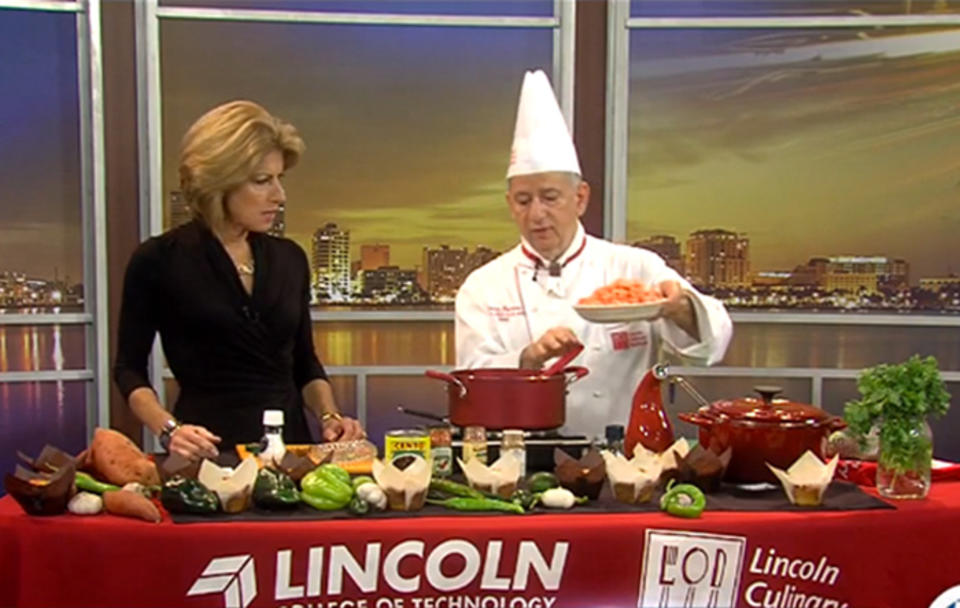 Culinary Career Training: Learn From Top Chefs
Lincoln Culinay Institute schools are proud to offer career training programs lead by some of the industry's most engaging culinary professionals.  From Chef Manfred Schmidtke creating a Vegetarian Tortellini Soup in West Palm Beach  to Chef Jamie Roraback  preparing a classic Chicken Normandy at the Hartford, CT campus to Chef Tauerette Thomas  creating a perfectly grilled steak in Columbia, MD, Lincoln instructors are ready and eager to pass their industry knowledge and experience onto their students.
Most recently, Chef David Pantone, Dean of Culinary Education at the West Palm Beach campus, signed on to host a twice-monthly NBC cooking segment on West Palm Beach TV5.  Every two weeks, and for holidays and other special occasions, Chef Pantone will appear on TV5 with an instructional cooking segment.  Don't miss an episode – see the first installment here! 
Classes are starting all the time, so it is never too late to start your culinary career. Whether you just enjoy throwing burgers on the grill or creating a 5-star restaurant experience, we have the classes to bring you to the next level. Find out more today!