Food Services Careers: Success Never Tasted So Good
June 21, 2017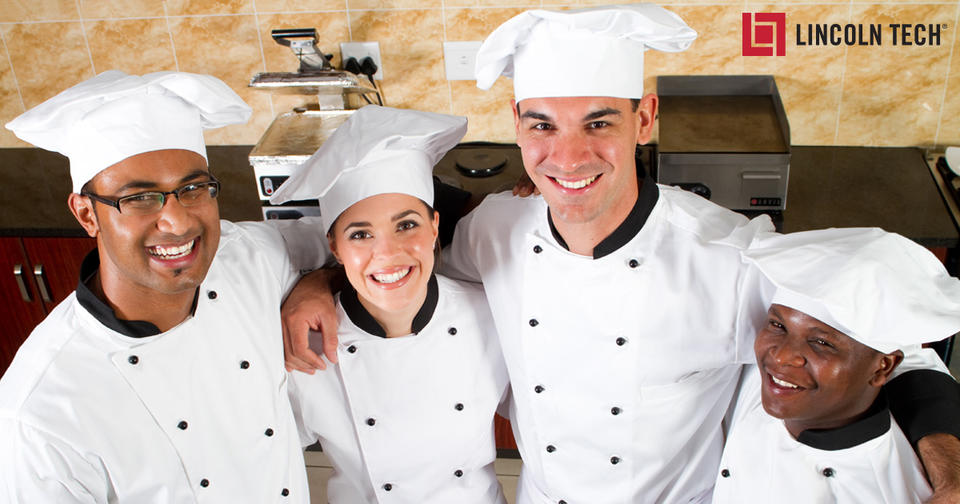 Since 2003, Lincoln Culinary Institute in Shelton is one of the most popular culinary schools in CT, and is renowned for its training program for food services careers. This summer, the campus is excited to announce the launch of a new program sure to ignite the interests of "foodies" and kitchen fanatics alike! The culinary career training program is being expanded to a "Culinary Arts and Food Services" offering, with new courses focused on topics like becoming a personal chef. The culinary landscape is evolving and Lincoln is on the front lines preparing students for this exciting field.
About Lincoln's Culinary Schools in CT
Building on a foundation of culinary career skills like knife techniques, moist and dry heat cooking methods, and a wide array of preparations for meat, poultry and seafood, the new courses also help students learn how to build their brand as a personal chef. Included is instruction in personal marketing strategies, menu design, liability considerations, and customer service. Students will have the opportunity to complete extensive externships in the kitchens of restaurants, diners, resorts, hotels and more.
Enhanced program expands opportunities for food services careers
By adding classes such as Principles of Food Science, Menu Planning and Nutrition, and Personal/Private Chef, Lincoln Culinary Institute is helping students graduate with a greater range of in-demand culinary skills. Training takes place under industry-experienced chefs who bring their passion and expertise to on-site training kitchens, and future chefs gain exposure to both front and back of the house management.
Hundreds of chefs, head cooks and bakers are projected to be needed across New England in the coming years, according to careeronestop.org. Lincoln Culinary Institute (LCI) is proud to be helping fill the region's skills gap when it comes to culinary professionals – graduates have gone on to careers in some of the top restaurants and dining spots in the Northeast. Last year the Shelton campus lowered its tuition rates to put culinary career training in reach for even more aspiring chefs, and there's never been a better time to follow your dream of becoming a culinary professional!