Culinary Classes Start Across the Country for Lincoln Tech
January 8, 2015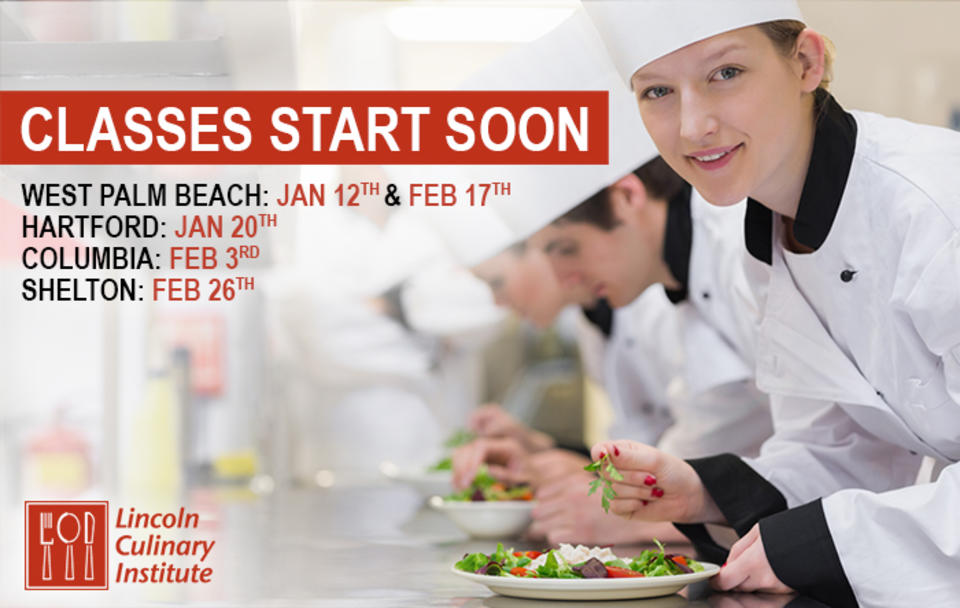 Get a Start on Your Culinary Career this Winter
You love working to create your latest must-taste dish in the kitchen, but have you considered taking your culinary skills to the next level? You could start your future with a career you love! If you feel right at home baking, sautéing and searing all of your favorite ingredients, you may be ready to learn all of the latest skills and techniques of the professionals.
The Lincoln Culinary Institute prepares its graduates for a thriving career in the culinary world. From baking, learning pastry arts and culinary management, to perfecting Italian cuisine and other culinary arts, there is a program to suit your particular tastes. Each program is led by seasoned professional chefs who will guide you with the hands-on learning that is necessary in the kitchen. You will be preparing mouth-watering dishes with unparalleled creativity, efficiency and ease before you know it.
Classes are starting soon at campuses all across the United States. Here are the upcoming class starts:
The time is now to start a career you are passionate about. Get cooking today!