Lincoln Tech Students Build Parts for IndyCar Performance Machines
October 9, 2018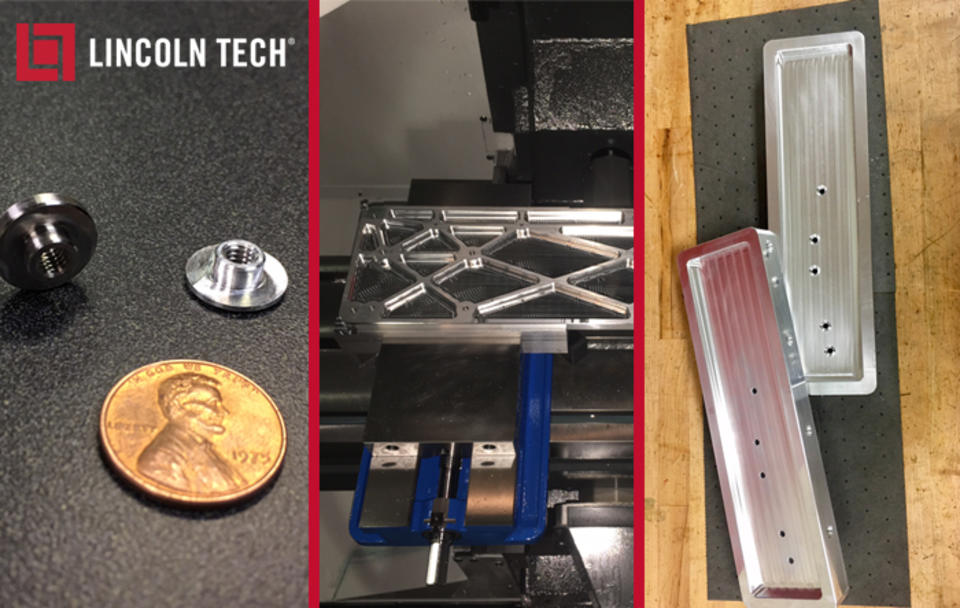 There are thousands of parts that make up the complex, high-performance cars at the heart of IndyCar racing. And you might be surprised to know that many of them are smaller than a penny! They're created on computerized equipment that's driving the modern manufacturing world – and throughout the 2018 IndyCar season, students at Lincoln Tech in Indianapolis were at the forefront.
This year, Lincoln Tech expanded its partnership with Schmidt Peterson Motorsports (SPM) to give students training for computerized manufacturing careers the chance to put their skills to the test, producing components for the SPM team. Using Computer Numerical Control (CNC) equipment provided by global leader Haas Automation, and working in the Gene Haas Center For Advanced Manufacturing on campus, students created parts for the alignment and inspection of Hinchcliffe's #5 car at SPM's Indianapolis facility.
Along with Haas, the project was supported by Mitsubishi Materials US (MMUS), which provides cutting tools to the campus and also sponsors a classroom. MMUS has also created online educational models for Lincoln Tech students to supplement their hands-on practice with additional tutorials and exercises. Manufacturing software company MasterCam also played a key role. Students used MasterCam software along with blueprints and CAD models to program and operate the CNC machines, then inspected the parts post-production before providing them to SPM.
It was a season of mixed results for Hinchcliffe and his team, but for six select Lincoln Tech students, and the class of CNC students at the Indianapolis campus, the experience they gained applying their career skills to real-world situations was invaluable. Could you be the next student to find yourself manufacturing parts for an IndyCar team, or working in the pit as an honorary crew member? Start building your future today – reach out to your local Lincoln Tech campus and get ready to put your potential to work!