On the Fifth Day of Christmas at Lincoln Tech …
December 8, 2017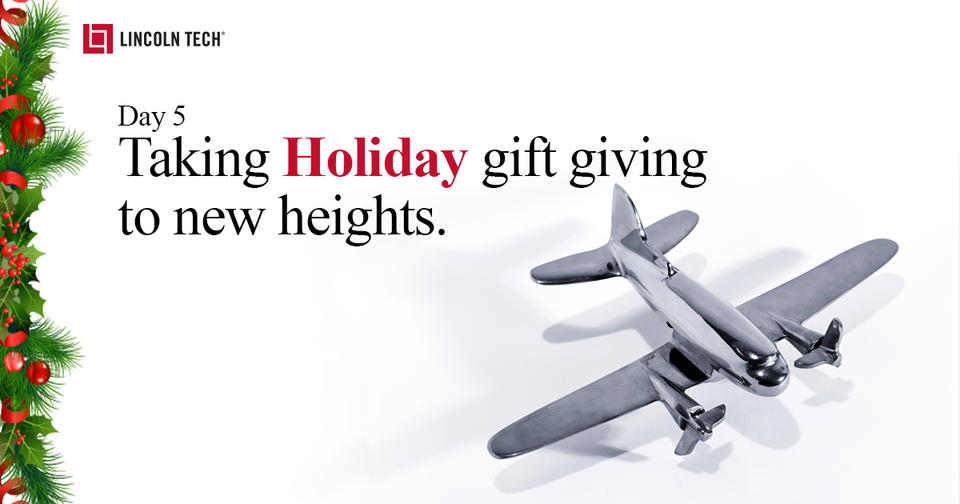 Day Five … FIVE GOLDEN RINGS!!!!!  Oops, wrong blog.
In our cumulative blog series, "Thirteen Days of Christmas at Lincoln Tech," we are sharing with you gift ideas for Lincoln Tech students from Lincoln Tech instructors. We asked the instructors for a list of things every grad should have when they leave their program - useful tools, handy gadgets, "don't leave home without it" necessities. The answers came fast and furiously.
The idea of FIVE GOLDEN RINGS did get the folks here at the corporate office pretty excited. Just in case anybody would like to make that holiday wish come true, we're more than happy to reach out to the Diesel Technician Training  students at Nashville, TN.  We'll ask them to take a peek under the hood of the armored truck you'll most likely use to get the FIVE GOLDEN RINGS here. (Admit it, you've been singing that in your head each time.)
No matter what holiday you celebrate this time of year, remember, it's better to give than to receive. So if you run into a Lincoln Tech student, you'll know how to make their holidays happy!
 And not just any Dial Bore Gauge. Charles Cowan, a Computer Numerical Control (CNC) Manufacturing instructor from Lincoln Tech in Grand Prairie, TX, says this specific Mitutoyo Dial Bore Gauge would be an ideal holiday gift for the manufacturing professional in your life. "It's a tool that most shops utilize and CNC Operators need to know how to use it," explained Cowan.
Other CNC instructors also felt it was important to prepare students for success after graduation. "It's key for a top CNC Machinist to learn how to organize their professional tools, and an 8-drawer industrial tool storage roller cabinet would really help," offered Andy H. Phan, also from Grand Prairie.
CNC Manufacturing – Because What You Make Matters.
Manufacturing impacts many industries that drive the economy. This hands-on field calls for more qualified technicians as supply and demand increases, and as new technology evolves. CNC Machinists are behind-the-scenes conductors who literally build things from scratch using computers. At Lincoln Tech, CNC technicians produce a wide range of manufactured goods and work with a full line of raw materials – plastics, wood, metal and more. (There's even such a thing as CNC pumpkin carving!)
Help us celebrate the holiday season by checking back in every weekday to read all about "The Thirteen Days of Christmas at Lincoln Tech."  If building a new career is on your own personal Wish List, reach out to a Lincoln Tech school near you. Working together, you'll be able to get a head start on making your holiday dreams come true.