Virtual Desktop Rounds Out 4 Hot New Windows 10 Features
June 4, 2017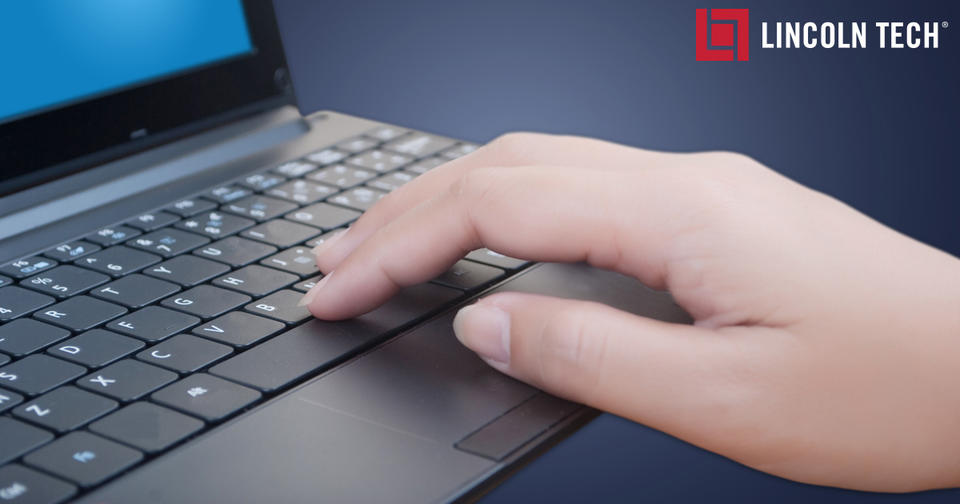 We've seen how the transition from Windows 7 to Windows 10 can help you position yourself as an in-demand IT professional when you're beginning a new career path.  Features like the the Dynamic Lock function, which improves security and helps keep a company's sensitive data private, and an enhanced Start Menu mean Computer and Network Support Technicians need to update their skills if they want to stay competitive in today's job market.
In the last of this three-part series, we look at a feature many users might not even know is at their disposal – the Virtual Desktop.
Virtual Desktop: The Multitasker's Dream
Most Windows 7 users don't seem to even know this feature exists or how to really use it if they do. But Virtual Desktops is a breath of fresh air for your busiest users. It's the little black and white icon on the taskbar next to the Cortana search box:
Windows aptly calls it Task View. What is it, exactly?
Imagine Jennifer has three complex tasks going on at once. She's got her email open keeping her connected to your company and customers. With a budget deadline looming, she's also got two budget-related spreadsheets open, three tabs active in Chrome to research related information, and a PDF open in Adobe Acrobat. Jennifer also has department reviews to amend and finalize for her staff. That's another six Word documents, two spreadsheets, and two tabs in Chrome.
What a mess. It's like having your dinner in a bucket. How do they keep it straight? It's exhausting.
Commonly referred to as the Virtual Desktop, Task View in Windows 10 lets the user create multiple clean 'desktop' instances and keep related tasks, applications and windows grouped together. It keeps unrelated tasks, apps and windows separated. Task View accomplishes a multiple-monitor solution with just one monitor. Where a user could drag apps to a selected monitor in a true multi-monitor setup, Task View instead groups them into a separate window rather than a different physical monitor. With just one monitor using Windows 10, users can move easily between different tasks.
Show your busiest users how to leverage the new Task View feature and you won't have to buy coffee for a month. You just showed them how to let Windows 10 do some of the exhausting work they've always accepted as just part of their job. Now they can focus a little more on accomplishing their multiple tasks and be a little less stressed about keeping them organized on their workstation.
Value In IT: Supporting Users, Not Computers
Dive into these technologies and features in Windows 10. Approach them and learn them from the users' perspective. Master them and use them yourself. Then practice explaining each feature to a family member or friend who hasn't used them before. Show them how to really make good use of them and be prepared to explain them in a job interview.
When learning new technologies and features, you should ask yourself: "How can this make someone's job easier to do or make the work they do even better?" That, after all, is what they use these systems for.
Never forget that as IT professionals, we support users first, not the systems they use. Technicians who embrace that mission become part of the tide that lifts all boats.
When this customer-first approach is genuine and evident in a job interview, you are communicating to your new company that you are the best business decision they will make all year. And they will be your new employer because this is rarer than it should be.