How to Start a Career in Information Technology
April 20, 2015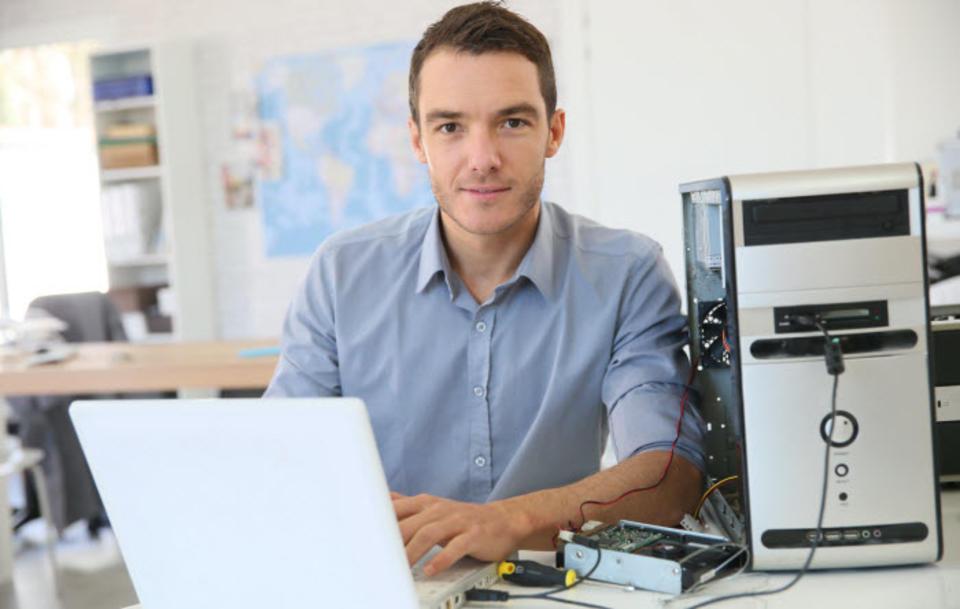 Computers are everywhere you go. From the grocery store checkout station to the auto shop, computers are in nearly every business and home across the country. It's safe to say that each of these computers will eventually need some sort of technical support. As a result, the Information Technology industry is constantly growing, and earning a certificate or Associate's degree can put you on track toward a fruitful career. If you've been thinking about how to start a career in Information Technology, the right education and training program will be an important first step.
Once you have finished your formal education, you will be prepared to sit for industry certification exams like CompTIA A+, Network+, and certain MCTS Certifications. These will help you further your career and gain credibility. Some positions may even list such certifications as a requirement. After gaining all of the necessary experience, the world is yours. According to the Bureau of Labor Statistics, the number of Network and Computer Systems Administrators jobs is projected to grow 12 percent around the country from 2012 to 2022. Growth is projected to be particularly strong in states like Georgia and Pennsylvania, where nearly 3,000 jobs are expected to be added in each state for entry-level I.T. specialists over the next seven years.
Learn About Information Technology at Lincoln Tech
The Computer and Network Support Technician program at Lincoln Tech is sure to get you started in the right direction, right from the beginning. With all of the skills, tools and knowledge you need to start your career training, you will be ready to get to work as a support specialist upon graduation, gaining experience in a wide range of industries. At the beginning of your program, you will be issued a laptop to practice the skills you will be learning. At Lincoln you will even have the opportunity to take part in, so even when you break out into your first full-time position, you will have extremely valuable professional world experience on your side.