Back off, hackers: Computer Security Day raising fraud prevention awareness
November 29, 2016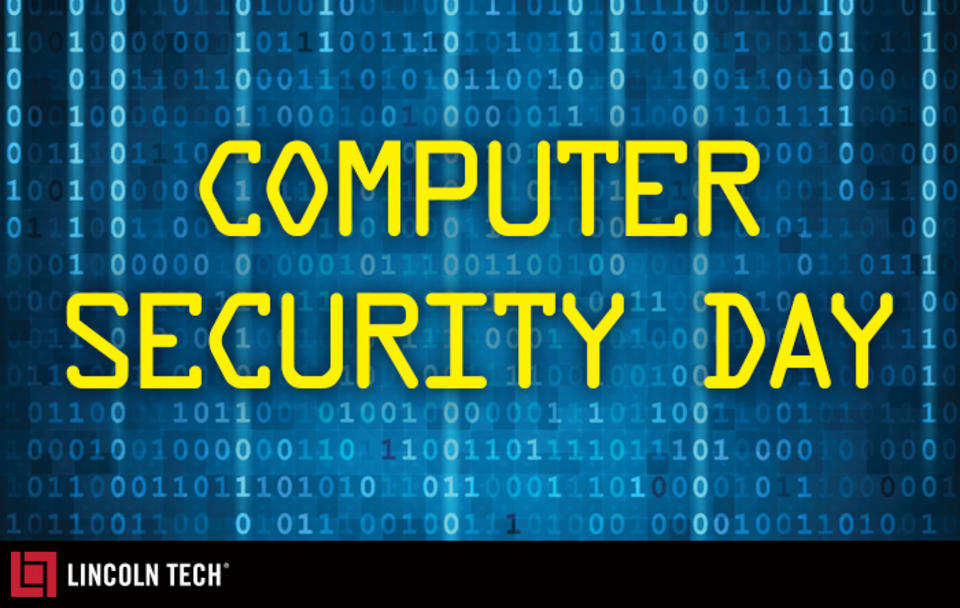 If your personal data has ever been at risk — and in today's digital world, the odds are good that it has been — you might have added appreciation for Computer Security Day.
Celebrated every November 30th, Computer Security Day was established in 1988 as a reminder to organizations and individuals to take precautions against computer hacking. At the time, computers were just beginning to become prevalent in homes – but the day's founders still had the foresight to understand the risks to which computer networks could be vulnerable.
Such security breaches have become a huge global problem, with cybercrime now costing $525 million annually in the U.S. alone. And reports of stolen credit data and other personal information continue to grow, with the largest online data breach to date (Yahoo! in August of 2016) compromising 500 million user accounts.
Use Computer Security Day to strengthen your own online protection
Experts in such fraud suggest observing the international event by changing and updating online passwords; considering a password manager; updating spyware and malware protection software; backing up photographs and files and/or sharing fraud-prevention tips with others, especially if you're a business owner or manager.
Lincoln Tech grads are frequently engaged in the fight against cybercrime.
The Networking+ & Security+ Certification Preparation program, available at Lincoln Tech in Moorestown, NJ, helps students get ready to sit for industry certification exams that can pave the way to I.T. careers that keep our personal data safe from hackers. And Computer and Network Support Technician training, offered at schools in New Jersey, Pennsylvania, Massachusetts, and Georgia, include classes like an introduction to data security that set our graduates up for career success as well. Training includes diagnosing, troubleshooting and maintaining the integrity of high-security networks, offering hands-on practice in security strategies and preventing breaches before they happen.
This Computer Security Day, you can take steps to protect yourself online – or go a step further, and explore career training that can lead you to a job battling hackers from around the globe!