Lincoln Students Achieve Outstanding NCLEX Pass Rates.
August 2, 2018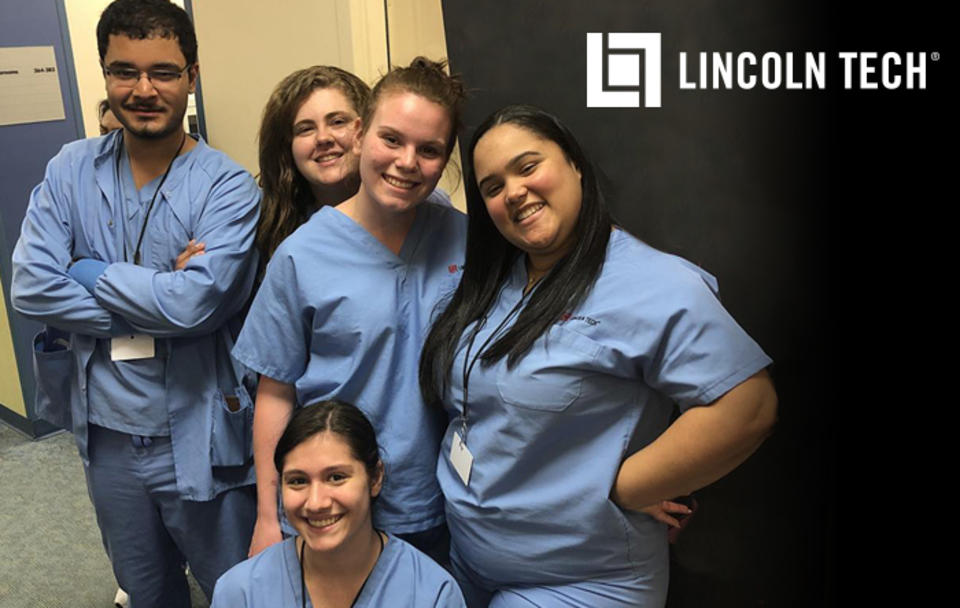 For the third year in a row, Lincoln Tech students passed the National Council Licensure Examination for Practical Nurses (NCLEX-PN) with flying colors, averaging passing rates of 80%* or better at its New Jersey campuses – with one campus reaching a 96%** NCLEX pass rates!
The NCLEX exam ensures that new hires have the competencies required to safely perform their duties. It incorporates medical, surgical, pediatric, psychiatric and obstetric topic-related questions. The best way to prepare for the test is through real-world experience, and Lincoln Tech's Practical Nursing training program provides students with the chance to build the skills and knowledge they will be tested on – the skills that help ensure success in the Practical Nursing field. NCLEX preparation is incorporated through the Virtual ATI (Assessment Technologies Institute) program, a component of the last class in all Practical Nursing programs.
Practical Nursing Jobs are Growing!
Practical Nursing is a wise choice – it's a career field that is projected to grow 15% in New Jersey by 2024, according to careeronestop.org. Lincoln Tech offers Practical Nursing programs at three campuses around the state – Paramus, Iselin and Moorestown.  Lincoln Tech is also the state's #1 provider of Practical Nursing graduates for the healthcare workforce***!
"There is a strong demand for trained, certified professionals in the healthcare arena – particularly in Practical Nursing," says Laurie Pringle, Campus President of Paramus and Iselin.  These two campuses achieved passing rates of 96% and 82%, respectively**.  "Those entrusted with direct patient care, whether in a doctor's office, a hospital, or a long term care facility must demonstrate their competency through certification and/or licensure."
Pringle continues, "We're incredibly proud of the passing rates our graduates have obtained for the NCLEX-PN exam, and believe it reflects the level of effort and commitment they put into their training."
Start building your path to a healthcare career at New Jersey's #1 school for graduating Practical Nurses.  Visit the Paramus, Iselin, or Moorestown campus today, and see how hands-on practice combined with NCLEX-PN exam preparation can take your future in an exciting, fulfilling new direction!
*Based on 2015, 2016, and 2017 New Jersey Board of Nursing (NJBON) results for first-time test takers.
**The pass rate at our Paramus campus for calendar year 2016 was 96.08% for first-time test takers; Iselin's pass rate was 82.61%.
*** Based on IPEDS (Integrated Postsecondary Education Data System) data collected for 2015 graduates.