Healthcare Careers Are In Demand
October 12, 2015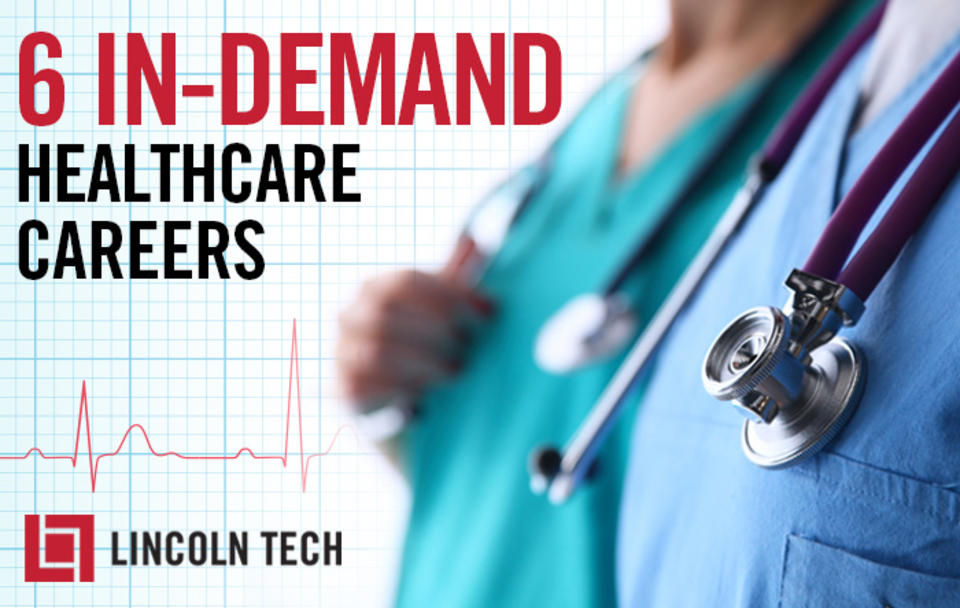 If you are looking for a personally fulfilling job, your perfect fit may be one of the many healthcare careers available around the country. According to the projections from the Bureau of Labor Statistics, the healthcare field is expected to continue adding a substantial number of jobs to the economy between 2014 and 2024. No matter what the economy looks like, people will still need healthcare in all shapes and sizes.
An increase in the demand for healthcare services means an increased demand for qualified healthcare workers. Whether you are looking for the perfect career or you are trying to transition into something more rewarding than your current job, consider some of the healthcare careers that continue to grow. Here are six paths to consider - they're projected to create a total of more than 2.1 million opportunities around the country by 2024*:
Healthcare Careers:
Medical assistant
Medical assistants complete administrative and clinical tasks in the offices of health practitioners. Lincoln's schools are equipped with industry-specific medical wet labs featuring EKG machines, injection simulators, autoclaves, pulmonary function tests and more. You will learn how to document patient exams and diagnosis in electronic medical records, with an emphasis on privacy and security of health records amongst many other skills.
Licensed practical nurse
Licensed practical nurses (LPNs) and licensed vocational nurses (LVNs) provide basic nursing care to patients under the direction of registered nurses and doctors. At Lincoln, hands-on practice nurse training instruction is taught by a staff of experienced instructors and Certified Nursing Educators. In order to work as a Licensed Practical Nurse, practical nurses must first pass the National Council Licensure Examination for Practical Nurses (NCLEX-PN).
Nursing Assistant
Nursing assistants and orderlies help provide basic care for patients in hospitals and residents of long-term care facilities. Students training for this career can expect to learn how to take vital signs and maintain medical and personal equipment, guide patients through therapeutic and rehabilitative exercises and train on common Nurse Aide tasks such as feeding, toileting and bathing.
Whichever career is calling to you, there is a bright future ahead. The healthcare industry continues to grow, and highly skilled professionals like those who graduate from Lincoln Tech will be in demand. If you are interested in pursuing a career in the healthcare industry, check out the health science programs Lincoln Tech offers.
* Source: careeronestop.org for the years 2014-2024.