World Pharmacists Day Celebrated By Lincoln Tech
September 25, 2015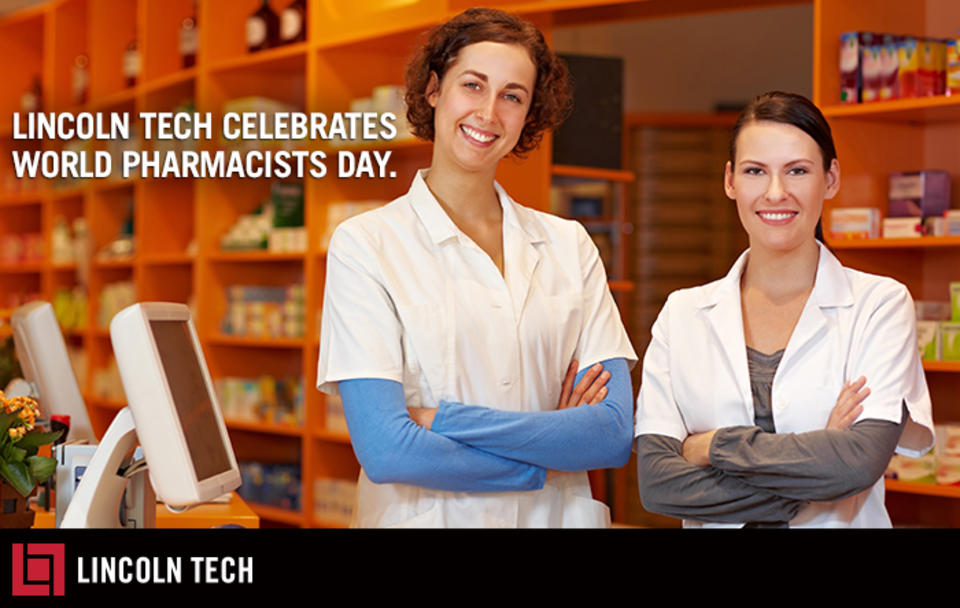 Pharmacists A Key Part of Healthcare System
Each year, September 25 is observed around the world as World Pharmacists Day. It's a day to celebrate those who have chosen the profession as well as an opportunity to educate the public and promote the continued growth of the field. Although many patients leave their doctor's office with a prescription for an ailment, it is the pharmacist's job to ensure that the dosage, instructions and education are clear and accurate in order to help the patient jump back on the road to good health.
Since its inauguration in 2010, World Pharmacists Day has an annual theme. This year's theme is "Pharmacist: Your Partner in Health." Pharmacists are often seen as the gatekeeper to a patient's medication. While they are closely tied to the medication itself, they are also responsible for educating the patient about the medication. Every day 3 million pharmacists and pharmaceutical scientists around the world act as partners to patients, health-care professionals and scientists, and other professionals throughout the supply chain, all with the goal of promoting a shared vision of better health. In so doing, they help people better understand medications and their implications.
Pharmacy Techs An Indispensable Resource
But pharmacists alone do not get the job done. They rely on the help and assistance they receive from pharmacy technicians each and every day. Pharmacy techs supply medicines to patients, assemble medicines for prescriptions and provide information to patients and other health-care professionals. Because they play such critical roles in pharmacies around the world, demand for Pharmacy Technicians around the country – including states where Lincoln Tech offers training for careers in the field – is expected to be strong in the coming years: in Massachusetts, Pennsylvania and Rhode Island, almost 4,000 Pharmacy Technician positions are expected to become available.*
Lincoln's comprehensive pharmacy technician program will prepare you for a vibrant career in pharmaceuticals. No matter where you stand behind the counter, you play an important role in your local community.
* Source:  careeronestop.org, for the years 2012-2022.